In Faith
May 24, 2023
94 Views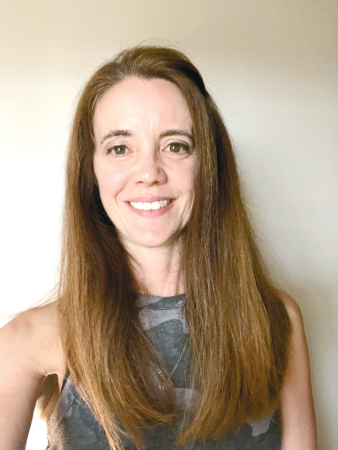 In honor of Mother's Day, I have a special message for the ladies. Actually, it's a message for anyone who struggles with having faith in themselves — or even in God. In a callous world that mercilessly judges and compares everything we do to an impossible standard, it's not unusual to think, "I am not
In honor of Mother's Day, I have a special message for the ladies. Actually, it's a message for anyone who struggles with having faith in themselves — or even in God.
In a callous world that mercilessly judges and compares everything we do to an impossible standard, it's not unusual to think, "I am not enough." It is a very defeating thought — and for some — it can even be self-destructive. I'm guessing we've all been there. Thankfully, God's Word has some very important truths for us!
First, we need to remember that we are the image-bearers of God. That's how He created the first humans in the Garden of Eden — and it is how He created us — all of us. So, when we doubt ourselves, we are doubting His image. This doubt keeps us from moving forward in our faith.
In the book of Ruth, we can see a beautiful example of someone who moved forward in faith even in the face of incredibly difficult circumstances. Ruth married into a family where all the men died in quick succession, leaving the ladies without husbands and sons, providers and protectors – a dangerous situation in those days. Her mother-in-law, Naomi, told her widowed daughters-in-law to go back to their homelands to find new husbands and carry on with their lives. But Ruth refused to leave Naomi and made a powerful declaration of loyalty (Ruth 1:16-17). She realized her worth was not based on her marriage or the painful circumstances around her. It was based on who God had made her to be in His image: loyal and kind. As an image-bearer, she didn't leave just because the going got tough!
Little did Ruth know that many years later, one of her descendants would be the Savior of the world, Jesus Christ. She was an image-bearer of the Almighty — and friend, so are you.
If we approached our own relationships and choices with such image-bearer confidence, we probably wouldn't pay attention to those nasty voices that tell us we're not enough. I hear them often, and maybe you do too. As image-bearers, we must overcome them by declaring, "God has made me enough!"
Second, we need to listen for the voice of God. Moses also heard those nasty voices loud and clear.
God wanted him to deliver the Israelites out of a really bad situation — and Moses gave God lots of excuses about why he wasn't good enough for the job. God basically answered with, "I will handle it! Trust me!" If we take the same approach and say our doubts aloud to God and then LISTEN to what He says through Scripture and prayer, we can stop the effect of those nasty voices in their tracks because God's voice is full of love.
I'm a mom of two awesome early teenage girls. Their age group is on this mamma's heart big time now. They're getting messages from every direction telling them everyone else is happier, thinner, prettier, and has more friends. Girls, don't believe it! I'm serious. It's a lie that Satan has used for a very long time. Why would he recycle that old lie again and again? BECAUSE IT WORKS.
Satan is called "the accuser of the brothers and sisters." I heard the same lie as a young teen — and even now, sometimes, and I bet all the other ladies out there did too. But you are exactly who you were created to be! You are a child of God. You are so special and have so much potential, and I know God has a plan for you.
Don't be tempted to compare your life to someone else's. You don't know their struggles. Don't be fooled by the wrong voice, and don't compromise yourself to prove yourself.
God's voice is still and small, and He loves you. Don't underestimate your family and your church. God put us in your life for a reason, just like Ruth and Naomi had each other. Not one person here is perfect. We've all gone through stuff, so lean in when you need it. We're here to stand by you.
Third, loving others requires you to love yourself. When you believe you are unworthy, it's not a far leap to believe others aren't worthy either. Jesus said, "Love your neighbor as yourself," so if you don't love yourself, how can you love your neighbor?
That was Jonah's problem. Jonah is famous for getting swallowed by a big fish, but the moral of the story is actually his lack of love for the wicked people of Nineveh. He didn't want those rebels to experience God's grace — likely because Jonah struggled with receiving God's grace. When we understand how much grace God has poured out on us because of His great love for us, we can't help but pour that grace and love on others.
Let's face it; nasty people don't know how to love themselves. It's so sad — and it makes me ask myself, "Do I have a Niniveh?" Is there someone God has asked me to love — and I run the other way? I don't want to do that. I want to love people so hard that they can only see the One I bear the image of. I'm guessing we can all do better — and it all starts when we learn to love ourselves as God loves us — and then move forward in our faith.
So, let's get on with being who God has created us to be: loving, confident image-bearers that have a mission of spreading the Good News of His love and grace. You are a child of God. Now, move forward in faith!
By Kerri Girton
(Note from Pastor Tim Hartzell: Kerri Girton is our church's Worship Arts Director. She also directs our Growing Faith Preschool. She provided the sermon for our services on Mother's Day. After hearing it, I encouraged her to turn her message into a Faith Conversations article. Kerri, thank you for bringing such a valuable message to our readers.)