In Sports
March 15, 2023
231 Views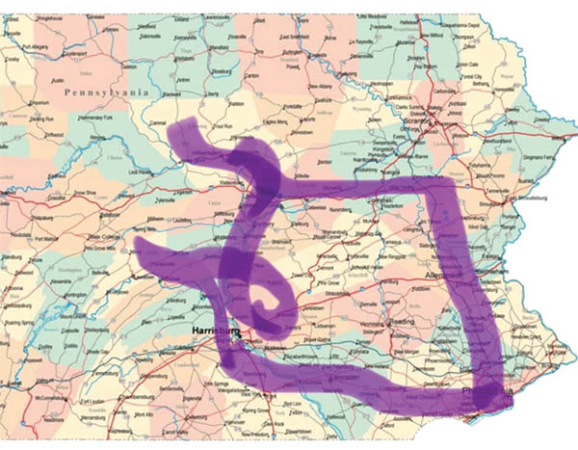 I had every intention of writing a great column. But then I experienced a few misfortunes. Beware of the Ides of March, kids. We were spoiled this winter. And now the snow is coming. We have a beautiful new terminal. I will fill you in later. My original plan was to tell you more about
I had every intention of writing a great column. But then I experienced a few misfortunes. Beware of the Ides of March, kids. We were spoiled this winter. And now the snow is coming. We have a beautiful new terminal. I will fill you in later. My original plan was to tell you more about the Loyalsock Lady Lancers. Perhaps give a little love to my man Curtis Jacobson. But I don't want to jinx my good friend and his team. He is a great coach. His squad never misses a beat. Some of the stars leave because of graduation, but he reloads because of his great program. Keep it going, kid.
This past week was a nightmare. And my mishaps are too good not to share. You simply can't make this up, folks. Yes. I am rather unlucky. But I will keep chugging. My father and I are still building that addition. We have everything roofed, and we are hoping to have things wrapped up by 2024. Pops had to get back to California. I am doing my best with his massive punch list. This R45 insulation is quite heavy. I am itchy.
Jensen has been great. My son will occasionally help. We make many visits to Lowes when my father is gone. You might have seen his recent video. Yes. It has gone viral. Poor Jensen slipped when he was pushing the fully loaded flat truck. The kid was obviously struggling. Those things are tough to operate. He was taking out many displays. So, I hit the record button. I was only hoping to document. It was hilarious. Jensen lost control, and the cart came to a crashing halt. A large bag of insulation fell on his head. Luckily, he wasn't hurt. We played dumb as there was a major cleanup in Aisle 19. Fantastic. I have since sent this candid to a friend in LA. He is a producer for AFV. I will keep you posted.
My parents needed a ride from the airport. They were flying in for a brief visit. Dad wanted to be present for our drywall inspection. I left work a tad early. It was already snowing. Their flight was scheduled to get into Harrisburg around 5:15. I took my time driving. The roads were getting slippery. I made it to the Sheetz just outside of Duncannon. My father called and said there was a delay. They were stuck in Philadelphia. I was told to sit tight. I patiently waited. A few locals were concerned for my well-being. They asked if I was stranded. Heck. I even saw an old hoops friend. Do you need a ride coach? I am good. Thanks.
Big Jim gave me an update. They canceled his flight to Harrisburg because of the weather. He mentioned he could score two seats on one that was heading to State College. I told him that I was on my way. By now, it was really snowing. I made it halfway there, and my phone rang again. It was my father who told me to stop. There was a major bomb threat. The State College Airport was on complete lockdown. No planes. Where are the dogs?
My rents were still stranded in Philadelphia. I told them not to worry. I made another U-turn and finally made it to Motown. I was all over the map of Pennsylvania that Friday. I picked up my parents around midnight. We made it home by 3:15 a.m. I didn't mind. My folks have done the same for me on many occasions. It was a long day, but unfortunately, that's how it goes when you are traveling from CA to Cogan Station. Williamsport has a beautiful new terminal. Cheers.