February 15, 2023
151 Views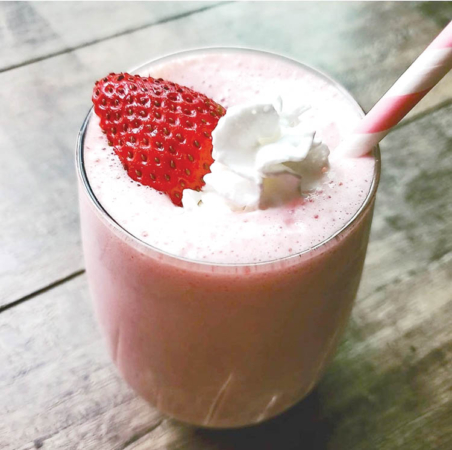 Are you a lover of Valentine's Day, or think it's just a holiday for companies to make more money? You either love it or hate it. I can take it or leave, but I have found myself enjoying it more since I've had kids and appreciate it more now that I am older. My husband
Are you a lover of Valentine's Day, or think it's just a holiday for companies to make more money? You either love it or hate it. I can take it or leave, but I have found myself enjoying it more since I've had kids and appreciate it more now that I am older.
My husband has always been sweet about Valentine's since we've dated, but I'm the kind of girl who tells him I don't need flowers or candy. I'd rather him save the money on overpriced flowers and take me out to dinner instead. That's all I need or want. Me and him dining at a nice Italian restaurant, having a conversation together, and enjoying a delicious meal. That's a perfect Valentine's. I don't even need a card; that's just me. He tells me he loves me and how grateful he is all the time. That's better than any card. But on the 14th of February, we spend it with our kids. Valentine's just isn't about romance. It's about LOVE in so many different ways.
If you look up the meaning of LOVE, it gives you two definitions.
– "An intense feeling of deep affection."
– "A great interest and pleasure of something."
Valentine's is about love, correct? Absolutely. It isn't for people who are just in love or dating; it's about being able to love — celebrating the feeling of love that comes in so many different shapes in sizes. Who do you love? What do you love? Why do you love these things? I think Valentine's Day is a celebration of all kinds of love.
Who Do I Love?
I love Jesus first and foremost. Without him, this life would be pretty tough to handle. I turn to him for guidance if things get rough, praise him for blessings, and knowing he is always there is such a comfort. My marriage wouldn't be what it is without him. The way we raise our children wouldn't be the same without him. I wouldn't be me without him. He comes first, always. He has to in order for everything else to fall into place. HE IS LOVE.
Lord knows how much I love my husband and children. They are my world. They are what gets me out of bed each morning. They are what make me smile for no reason during the day. They are the reason I can't wait to come home after work. They are my favorite people in the whole world, and I would lay down my life for any of them. THAT'S LOVE.
I love my family and extended family more than life itself!
My parents have loved me unconditionally since I was born. The people taught me right from wrong. (It may have taken many, many years for this to actually kick in, but hey, I was a slow learner!) It was a lot of punishments, smacks on the butt, and hard lessons, but I wouldn't change it for the world now. TOUGH LOVE.
They were at every game or concert and there to always lend a hand. They always say, "I love you," and "drive safe." At my age, this never gets old. My parents never let a few days go by without calling and checking in. No, it's not being overbearing or in our business. It shows they care because that's UNCONDITIONAL LOVE.
I love my friends and 'framily.' The ones who, when you call, they are there. Honestly, in this day and age, just be grateful for the ones who actually call and keep in touch. True friends are hard to find. But hold on to them if you have them. We are blessed with such an awesome group of friends who would literally drop everything to be there. Even the ones we don't see as often as we like. Life gets busy, but it's always so nice to know you have friends who will be there if you need them. FRIENDSHIP LOVE.
What Do I Love?
– I love hot tea in the mornings.
– I love when my husband kisses me on the forehead.
– I love warm summer days, floating in our boat on the river.
– I love snuggling up to a blanket on a cold winter day.
– I love my dog Bear.
– I love cooking for my family.
– I love doing things for people and making them smile.
– I love being brutally honest when I need to be.
– I love a good sweaty workout and the way it makes me feel.
– I love prayers with Jesus.
– I love dinner at my momma's with the family.
– I love my jobs.
– I love the open road on my Harley.
– I love going out to eat.
– I love the smell of laundry after being outside hanging on a clothesline.
– I love when my kids call me if they come home and I'm not there and hear, "Mom, where are you? Why aren't you home?"
– I love when Kenzy picks me flowers all season long.
– I love all kinds of music, from Metallica, Luke Combs, The Eagles, and Shinedown to Sinatra.
– I love weekends at home when the family is all together.
– I love Christmas.
– I love that I won't change who I am for anyone.
– I love our river family and how much fun we have together.
– I love my curves. (Ladies, love your body!)
– I love the feeling of a clean house.
– I love that our crew 'framily' gets together every weekend.
– I love that it's February and the month of LOVE for so many wonderful things!
Celebrate! Celebrate a job you love. Celebrate being able to have a simple cup of coffee or tea in the mornings. Celebrate your love for friends and family. Celebrate being able to love Jesus freely. Celebrate the things you truly love or your true love!! We need reasons to celebrate simple things like this. Go out to eat, make a meal, or just do something you truly love this week.
Love to you all this Valentine's week! Happy Valentine's!
Strawberry Shortcake Shake
Ingredients:
• 1 cup unsweetened almond milk or regular milk
• 1 cup of frozen or fresh strawberries
• 1 tsp vanilla extract
• 1 scoop vanilla cake protein powder (optional)
• 1 cup of ice or ICE CREAM if you are feeling frisky! 🙂
Directions:
Mix in blender and top with Cool Whip!