February 8, 2023
206 Views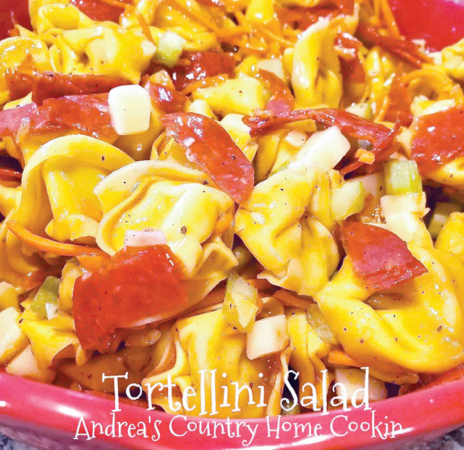 As Paul Harvey always said — Now, the rest of the story. When I picked up the phone to call my brother, I couldn't wait to hear his thoughts on my idea. I had thought for months about what I would do and knew it would be in the spring at the cabin or river
As Paul Harvey always said — Now, the rest of the story.
When I picked up the phone to call my brother, I couldn't wait to hear his thoughts on my idea. I had thought for months about what I would do and knew it would be in the spring at the cabin or river lot. But when my husband kept saying, "Babe, please don't throw a big party. I know you. You always go all out." I thought I should rethink what I had planned.
I had already planned the weekend of his birthday that all our parents, and my brother and his family come at least for a small party to celebrate at our home. I mean, forty is a big deal! He was OK with that, and we were happy that our family could help celebrate him.
As the phone started ringing, I could hardly wait for my brother to pick up. Took a few rings, and I heard, "Hey, sis! What's up!?"
I said, "Hey! I need to run something by you for Chris's birthday. I have an idea. I had planned a big party for the spring, but he kept telling me that he didn't want anything big. He had told me this more than once. So, I came up with an idea and want you to honestly tell me your thoughts if you would personally like this."
"OK. What are you thinking?" he asked.
"So, you know how my girlfriends and I went a while back and rented a house in Erie? It was like eighty bucks for the whole weekend for each of us? I was thinking instead of a big party, I would throw him a surprise guys' weekend and rent a house somewhere. What do you think?" I asked.
"Sis, he will love it! Let's do it! But, instead of renting a place, why don't we do it up at the cabin?"
I thought it was winterized for the winter, but he said it was no problem to go up, and he would turn the water on and get a fire going.
"Oh my gosh. Are you sure?" I asked with excitement.
"I'm sure! This is going to be a blast!!" my brother said.
As soon as I hung up the phone, I knew I had to call all the guys. I roughly had an idea of everyone who I would ask. First and foremost, I called my dad, and he was willing to do whatever to help and get the cabin up and running too. Then I called our two besties, Joe and Shawn. They were one hundred percent in for a weekend at our cabin. It was getting harder to call everyone now because my husband had come in from the garage, and I still had eight more people to call. I kept sneaking down to the basement to do laundry and snuck in a phone call here and there until he decided to finally shower. I was able to call each person with the low down of what was going on. Not a single guy said he couldn't come. They all were pumped. A weekend at a cabin with the guys, no wives, no kids, and no responsibilities for the whole weekend? No one thought twice! I was happy they all were excited about it but asked they not tell Chris, at least not for another week, because I was going to surprise him.
That Tuesday, the 17th, was his birthday. I made him his birthday dinner that night and gave him his gifts, but decided to wait until his party that Saturday night with family so Luke and my dad would be there to tell him with me. Then I thought, why don't I invite our crew to surprise him at this little party? This way, Joe and Shawn would be there too. I told the five of them to all come fifteen minutes late that night for a surprise.
I couldn't wait for Saturday night to roll around. I couldn't bear to hold it in much longer. I had put a bullet, a tiny four-wheeler, a deer antler, a stick, a leaf, a piece of bark with plastic letters on it that said 'bros,' and a can of beer all in a birthday bag. So, when he opened gifts at his party, he had to guess what it all was. It didn't take him long at all to figure out the pieces that Saturday night.
After he opened it and guessed it, I went down through the list of guys who all were joining him and told him if we wanted to invite some others, he could.
Here we are the night before the guys head up to the cabin, and there is food all over my bar that I have been busy making. Making all my hubby's favorites for a big lunch, lots of snacks, breakfast goodies, and more. The four-wheeler is loaded, his bag is packed, and he has literally been counting down the days. All twenty of them have been in a mass text since Chris found out, and it's been fun watching them be excited for the weekend. Reservations made at Waterville Tavern for Saturday night and even got them FOUR games of POO DOO for them to play. (Total gag gift I found at Dollar General, but I know 100% they will bust it out and play!)
It's been so fun planning this for my husband. This man means the world to me. I couldn't ask God for a more perfect husband. Seriously, this man is one of a kind. I am the luckiest girl in the world! Plus, he is smokinnnnn hot. (Phew, is it getting hot in here!?)
I'm thankful he has so many people in his life who love him and all of his closest guys to celebrate this milestone of a birthday. You only turn forty once! Man, would I love to be a fly on the wall this weekend up at our cabin! They are in for one amazing weekend.
Happy 40th, Babe. I love you more than life itself. You deserve this and so much more.
Tortellini Salad
Ingredients:
Dressing:
• 3/4 cup sugar
• 1 tsp salt
• 1/2 tsp pepper
• 1 tsp onion
• 1/3 cup ketchup
• 1/2 tsp celery seed
• 1/2 cup oil
• 1/3 cup vinegar
Directions:
Mix together and set aside in the refrigerator for 15- 20 minutes
Tortellini Salad:
Ingredients:
• 20 oz cheese filled tortellini (cooked and ready to go)
• Pepperoni or Ham (chopped)
• Sharp or Pepper Jack Cheese
• 1/2 cup chopped celery
• 1/2 cup chopped carrots
Directions:
In a big bowl add the cooked tortellini. Add the meats, cheese and veggies next. Then pour on the dressing. Mix well and let chill for a few hours. The longer it sits the better it gets!