In Sports
January 18, 2023
300 Views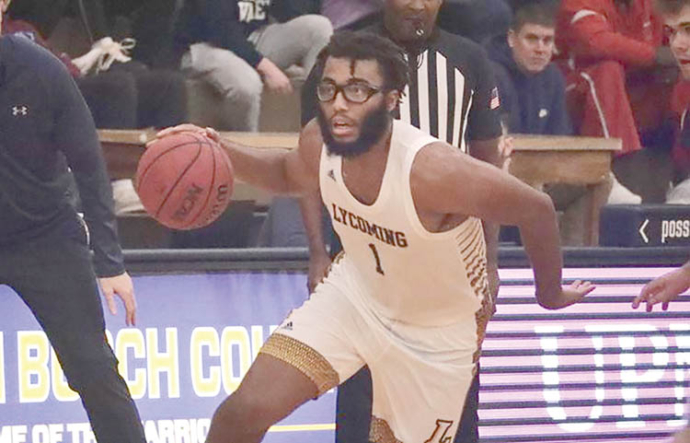 Big Spence is back in town. He needed a well-deserved break. Our major renovation project was on hold. And it is time to get some stuff done. Unfortunately, I didn't get much accomplished over the holidays. The two-car garage and living space now have a roof. My father and I are doing our best. I
Big Spence is back in town. He needed a well-deserved break. Our major renovation project was on hold. And it is time to get some stuff done. Unfortunately, I didn't get much accomplished over the holidays. The two-car garage and living space now have a roof. My father and I are doing our best. I am learning a great deal about remodeling, but perhaps we should have hired someone. I continue to document all of our mishaps. NETFLIX is on speed dial. Getting our 75 x 80 single-unit tub into the house was a complete disaster. Oh, you should have heard the F-bombs.
We finally figured it out, and we both felt grand. We decided to celebrate. But instead of going to dinner, we stopped by Lycoming College for a 4:00 p.m. matinee. The Warriors were hosting Kings College in a Middle Atlantic Freedom Conference game. There wasn't much of a crowd because the students were still away. Big Spence and I sat in our usual spot. Usually, I shake a few hands, but I took a back seat. Everyone wanted to say hello to my pops. My father headed up Admissions and Financial Aid at Lycoming for 26 years. He retired six years ago, and I am thinking this was the first game back. It was nice being home.
Lycoming was on fire. They played a great game. Kings had no chance. The Warriors shot an incredible 52.5% from 3-point range. The pummeled the Monarchs 92-54. Lycoming made 21 3-pointers, and everyone was involved. Seniors Dyson Harward was 4-5, and Mo Terry was 4-6 from beyond. The Warriors were rolling. They were playing great defense, and they made the extra pass. It was a great afternoon in Lamade Gym.
"We played well," Mo Terry explained. "Our guards did a great job getting into the paint. That really helps with our ball movement. Everyone was on the same page. We were making the extra pass. We had a lot of good looks, and tonight we cashed in."
Mo is one of my personal favorites. He is an extraordinary young man. I always enjoy our chest bumps during pregame. Mo always goes out of his way to say hello. He is so good to Jensen and the other young fans. Terry is strong as an ox, and he is the ultimate team player. He can play a number of positions and is so unselfish — a great student. My man is involved with so many things on campus. Seriously. The guy is a rockstar, and I cannot say enough good things. Mo is a winner. A leader both on and off the floor. He is another reason why I am proud to be an Alum.
"The guys were playing hard on the defensive end, too," Terry continued. "We contested shots and rebounded the ball. That opened up the offense. Helped us dictate the pace. We like playing a certain way. But again. We made shots. 21-40? That is crazy. That was the difference tonight."