In Sports
December 21, 2022
228 Views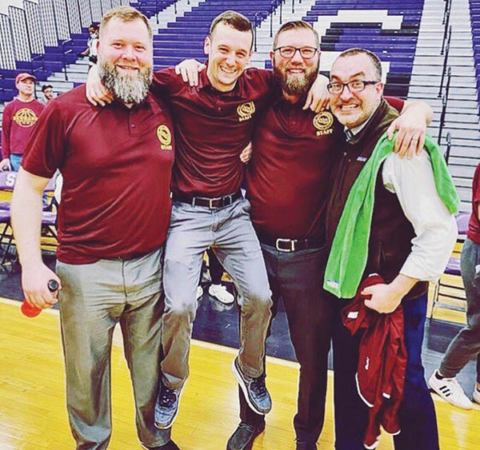 I feel bad for our district leaders. Making a decision today is tough. I truly believe that they are in it for the right reasons. But it's hard to make the best choice. Our administrators get paid well. And they have to put up with a lot. Please remember they have a difficult job. They
I feel bad for our district leaders. Making a decision today is tough. I truly believe that they are in it for the right reasons. But it's hard to make the best choice. Our administrators get paid well. And they have to put up with a lot. Please remember they have a difficult job. They are doing their best to keep our kids safe. There are so many moving parts. They have to look at several factors.
We complain when school is canceled. We complain when it is not. We complain when we go remote. Others complain when we don't. Some schools believe in snow days. Other districts do not. Two-hour delays are quite common. And three-hour delays are not. I will leave it there. JENSEN. WHAT TIME DOES THE BUS COME? WHAT? SO, YOU WILL BE HOME IN TWO HOURS?
This is the first time in 25 years that I am not on the hardwood full-time. It was totally my call, and it was the right one. I have no responsibilities as far as coaching or broadcasting the game I still love. I do miss the atmosphere and, of course, the kids. But I do not miss all the distractions. The drama and the phone calls. The experts. And the admins. It was time. Jensen is playing 8th-grade hoops, and I look forward to being in the stands. I made the promise last season. I will not miss any more of his games.
Jensen and I have a great bond, and we try to get to Lycoming to see the Warriors as much as we can. They are a fun team to watch, and I have so much respect for their program. Division 3 basketball is fantastic. You should come check it out. I know several of the players well. They even take time out of pregame warmups to give us some love. That means the world. Jensen and I will even sneak down to the Rec Center to get a few shots up during halftime. One of the many perks of being a part-time golf coach. We occasionally go on Sunday too. He has yet to beat me in HORSE. We both love basketball.
I haven't seen many high school games in person, but I do plan to see some shortly. I watched a few replays on Webb Weekly LIVE. Streaming is handy, but it doesn't have the same feel. I miss the sounds of a scholastic gymnasium. Soon. I think I will take a break from all of this home remodeling. We did the best we could. But we might have to shut down for the winter. Heck. I even made my own press pass to gain entrance.
I am still in good standing with the coaches at St. John Neumann. Lou Roskowski, Bill, and Chris Reed are my guys. They do things the right way, and the Golden Knights are in terrific hands. I wanted to do an article on young Roskowski earlier, but another author beat me to it. Lou has a great basketball mind and is full of energy. He was a valuable member of our squad last year. I was thrilled that he got the nod. I have a lot of respect for him, and he will win his share of games. Lou is already a terrific mentor, and the boys will learn a ton. More about life and not just Xs and Os. I wish them well this season. I always smile when he reaches out and says hi. That is the beauty of walking away like I did. No sour grapes. No sharp axes. I am still the big brother who decided to retire.
I love this time of year. There is nothing like seeing a hoops game. I have no affiliations this year. And I hope to see a lot of my old chums. Please say hello if you see me. I promise I won't banter with the referees. Nor will I complain. Merry Christmas, sports fans. Cheers.