In Sports
November 16, 2022
386 Views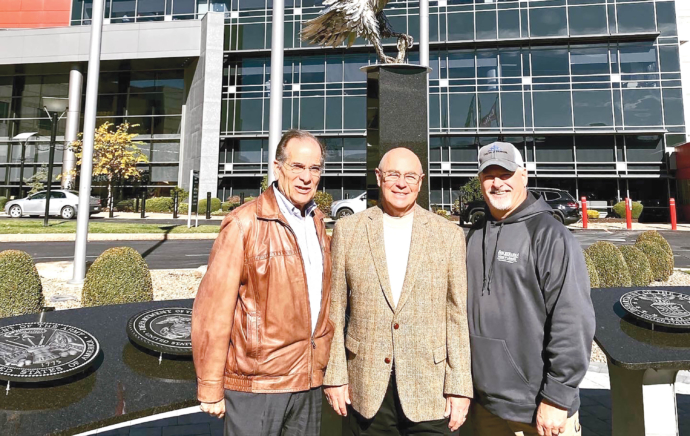 The 2022 elections are over. Thank heavens. But a few folks think it is still going. Good lord, Johnny. Throw in the towel. Regardless of where you stand. You gotta admit that it was pretty bad. The negative campaigns were extremely annoying. Many of my friends say we are doomed. Several have even mentioned they
The 2022 elections are over. Thank heavens. But a few folks think it is still going. Good lord, Johnny. Throw in the towel. Regardless of where you stand. You gotta admit that it was pretty bad. The negative campaigns were extremely annoying. Many of my friends say we are doomed. Several have even mentioned they are selling their farms. That is a bit harsh. I seriously don't know what to think. Both candidates for Congress weren't that great. Embarrassing? Perhaps. What's bad is the aftermath. The finger-pointing continues. Everyone's an expert and is quick to blame. Enough with the division. Let's come together and do something positive.
It was dark. The sun was shining, but Lycoming County was dim. I entertained several opinions on the future of our great country. Their outlooks were quite negative. I did my best to enlighten. But unfortunately, you can't have a healthy conversation. Believe me, I tried. And just when I was going to call her quits. Something great happened to renew my faith. Man. I am extremely thankful for our savvy veterans.
My friends and I helped with a major project at UPMC in Williamsport. It was very detailed, and many agencies were involved. Tuesday was the big reveal. It was a huge deal. A majestic eagle sculpture sits high atop an 8-foot granite pedestal. She is overlooking the magnificent seals of the armed forces. Lights and flags are all over. It turned out amazing.
This shrine was dedicated to UPMC Susquehanna President Steve Johnson, who is soon retiring. He has worked in the healthcare system for 38 years. He also served in the military for 17 years. This tribute was a large collaboration with UPMC Susquehanna, Pennsylvania College of Technology, EP Henry Heroscaping, Susquehanna Marble & Granite, and many others. My column. I take sponsors.
Fred Gilmour, who chairs the UPMC Williamsport Arts Committee, was the brain trust. He and his friend Tony Visco of Visco Architects were the driving forces. They worked hard, and this tribute took a good two seasons. It required a great deal of planning. Now I personally got some love at the dedication. But for the record. I had very little to do with this impressive project — sorry, Cowboy. I am just the face of the organization.
"I am indeed very honored and humbled," Steve Johnson told several reporters. "So, to all those who are veterans, to all those who are related to a veteran, to all those who have loved or cared for a veteran, and to all those veterans who are also health care workers, this tribute, this memorial is for you."
My man John Heist deserves a lot of credit. He is a master when it comes to working with granite. John was involved with this tricky project from the beginning. He spent many hours behind the scenes and had a vision. John never stressed. He made things happen. John is one of my all-time favorite veterans. He served in the Army for eight years and does much to honor the military locally.
I have known John for five years. Yes. We work together, but I still consider him as a good friend. John is like the big brother I never had. He is so talented. Forget natural stone. You should try some of his barbecued ribs. John has helped me with several home projects. He has saved the day on many occasions. Really John and I have nothing in common. He knows his tools and wears a tape measure. I don't. John is not a good golfer. Our views are totally different. We constantly butt heads in terms of politics. We coexist. You all can take notice. I am very thankful for our friendship. John is a great dude. And I am so glad that he is a teammate.
I personally would like to thank all of our veterans. Young and old. Near and far. We appreciate your dedication and service. You are all better than me. I would especially like to give John Heist and Iron Mike Coledo, my father-in-law, who proudly served in Vietnam, some love. They are two of my all-time favorites. The elections are over. Thank heavens we can celebrate and honor our veterans. Perhaps they will help unite us moving forward. Cheers.