In Sports
September 28, 2022
164 Views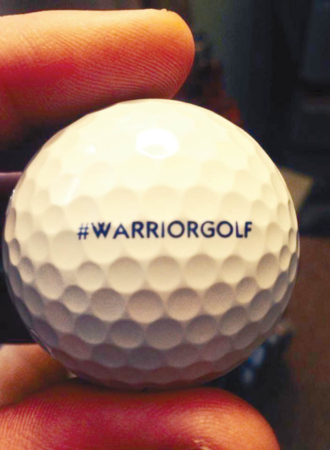 I am thankfully back at Lycoming as the Warrior's Head Golf Coach. This will be my second stint after taking a short five-year sabbatical. I was with the team from 2001 to 2015. I got out of the business and stepped away to focus on other part-time ventures. No worries. So, I got the call
I am thankfully back at Lycoming as the Warrior's Head Golf Coach. This will be my second stint after taking a short five-year sabbatical. I was with the team from 2001 to 2015. I got out of the business and stepped away to focus on other part-time ventures. No worries. So, I got the call this summer, and it was a no-brainer. Stepping away from hoops left me with a void. Coaching and interacting with kids are still very important. I am excited to be on the links for my 16th season. This is the best gig in America.
"I am extremely grateful for the opportunity to return," Spencer said. "I have so many great memories with Lycoming College. I want to thank Coach Clark and the entire administration. It feels great to be back, and I am looking forward to getting back on the course here shortly. I have been doing this for a long time. Regardless of the sport, coaching has always been about establishing relationships. We have a great school, and I hope to provide a little fun with the entire college experience."
Yes. I just made history. I actually borrowed a quote from another presser and used it in my column. I always wanted to refer to myself in the third person.
Coaching Division III golf is simply fantastic. There are so many perks and very few distractions. No drama with these guys, and there are no expectations. There is considerably less pressure than coaching high school basketball — no disgruntled parents. No experts. I love all the guys on my fall roster. Everyone is so different. Would I like them to make more putts? Absolutely. But they are great kids, and I enjoy the camaraderie and interactions on the course and especially in the van. I still love the game, but I play very little. I will tee it up in a few scrambles each year and perhaps an occasional better ball of partners. Golf takes time. It is an expensive sport, and I would rather fish. But now that I am around my guys. I am starting to get the bug. I actually played some holes the other day just for fun. It has been a long time.
The Warriors traveled to Wilkes-Barre this past Wednesday. We have played a few rounds, but this was our first official tournament. No pressure, boys. Just enjoy the sunshine. We were slated to compete against our brothers from Kings College and Wilkes University. I was scrambling to find a squad, as many of my guys are super busy. I had three commit, but needed one more. We tally four out of five for a team score. My man Austin Craig came up big. The junior from Maryland who also plays soccer reached out and said he had an off day. I begged him to come and offered to slip him some extra money. I wasn't expecting much since we were leaving in 30 minutes. We were all thrilled to see him in the parking lot. He was named our #warriorgolf MVP before even swinging a club. We had a TEAM.
It was a fun ride, and we had some great conversations. I am still cool, but man, I am getting older. One kid noticed my sticks and asked a few questions. ARE YOU A TITLEIST GUY COACH? Yes. I have had these irons in my bag for a very long time. Ever since 1999. WOW. (Everyone was chuckling) COACH. I AM THE OLDEST, AND I WAS BORN IN 2001 — that hurt. The friendly banter continued. I enjoyed getting to know more about my players.
Blake Premo is a senior from UPSTATE, NY. He actually lives close to the Canadian border. Blake played some lacrosse, and he is our returning veteran. What a great kid. Premo loves the game, and he is very entertaining. Hilarious actually.
Andrew Dede is another fifth-year senior. He is new to the game but is also very well-spoken. Andrew is a good-looking guy and will be heading to the NAVY when he graduates this fall. Impressive lad.
Dylan Seck is my freshman phenom from Sayre, PA. He is young and super talented. Dylan is in the scholars' program and is EMT certified. The kid also plays a few musical instruments. His resume is quite splendid.
I look forward to building friendships with these youngsters.
The boys had fun, and we gave it our very best. I told them to keep things simple. Play for bogey and eliminate those big numbers. But not many of them listened. Wyoming Valley Country Club is another beautiful course. She won. The guys lost several #warriorgolf balls that I assume will end up in the bags of a few lucky members. The guys were disappointed, but that is the beauty of golf. We were back to laughing and having a great time on the van ride home. Remember kids. We finished third. And if anyone asks you out of how many teams, simply plead the fifth or lie. Cheers.