September 14, 2022
159 Views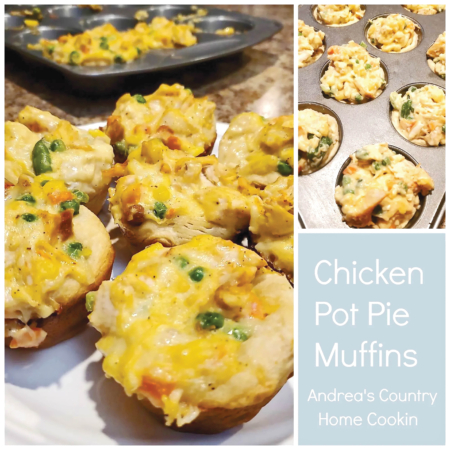 It's a rainy Sunday, and I am snuggled on the couch, wrapped in my fall fleece blanket that I finally got out this weekend. My Halloween tree is in front of our front bay window, with the tiny orange and purple lights glowing as primitive ghost ornaments hang off a branch. Candy corns, pumpkins, witches,
It's a rainy Sunday, and I am snuggled on the couch, wrapped in my fall fleece blanket that I finally got out this weekend. My Halloween tree is in front of our front bay window, with the tiny orange and purple lights glowing as primitive ghost ornaments hang off a branch. Candy corns, pumpkins, witches, and black crows also fill this tree. Two jack-o-lanterns sit inside the bay window, looking out into the night. I decorated early this year, and it feels so good.
Our next few weekends are parties, weddings, vacations, and trips to our cabin, so we decided on Labor Day weekend to make it a work weekend. Our boat got winterized, the hot tub got its seasonal cleaning, and other things around our home got done. It was nice to check things off our list.
As we made breakfast this morning and I was getting hot tea ready for Kenzy and me, she asked where the pumpkin mugs were. I told her I must have forgotten the box upstairs, but we will get them for next Sunday's breakfast. I haven't even switched over my spring/summer dishes to fall anyways. Well, this little girl had no rest until we found them in the attic.
Let's go back a few days.
Friday, I decided I better start decorating. It takes me at least two full days, and I wouldn't have two full days to myself till the end of October, so how would that work? I thought, "let's do this." Plus, I love surprising my kids when they get home from school. Tyler was cute about it but didn't jump out of his socks or anything. He was a typical teenage boy, but Saturday, when it was all done, he did say, "Mom, the house looks really nice."
Now Kenzy, on the other hand, was a completely different story. When Chris went to pick her up at the bus stop, I asked him how soon till he thought she would notice fall stuff. The pumpkins were in the front bay window, and I had my Halloween sign on the front door. Our driveway is longer, but Chris said she got about thirty feet up the driveway and stopped dead in her tracks. She stared at the house with a dropped jaw and eyes wide open. He said she just gasped.
I heard the front door open.
"Mommmmmaaaaa!!! Pumpkins! Pumpkins!" as she jumped and down with so much excitement. She ran around checking things out, but I still had a way to go.
She has decorations that are her favorite. Right away, she wanted to know where Mr. Bag was. This made my heart melt.
Mr. Bag was one of my parents' favorite decorations when I was little. I got so excited when Mom got him out. I loved him so much that a few years ago, Momma gave him to me. I told Kenzy that someday, Mr. Bag would be hers. He is a ceramic light purple color with a big open smile and buck teeth. Yellow glittery googly eyes, cute little cut-out nostrils, and has clear cellophane coming out of the bag. Inside the bag is a light bulb, so he glows at night like a jack-o-lantern. My dad bought it at Hallmark when they first got married and didn't have much Halloween decor. Mr. Bag will always be a part of Halloween.
"Momma. Where's the tree thing with the bear, and it glows orange?" she scanned over the table at decorations waiting to be placed all over the house.
This was something my Grammy, Margaret Perry, bought for my bedroom in 1997, also at Hallmark. I had to have it. I instantly fell in love. It was so unique! I still lived at home, and it lit up my bedroom at Halloween for many, many years.
It was, and still is, one of my cherished decorations. Boyd's Bear makes it. It's a tree stump that looks like it has a face. Inside the mouth of this stump is a bear dressed as a witch stirring a pot of candy corn with a little bear dressed up as a pumpkin holding a treat bag. It lights up orange and has cobwebs in the background. Kenzy fell in love with it as I did.
Now, let me get back to what I was saying about these pumpkin mugs. Two of them were once my grandparents that I had bought for grandparents day back in 2008. My dad gave them to me when they passed. On the Chex Mix box, written in my grandmother's handwriting says, "Andrea and Chris gave us these big pumpkin mugs for grandparents day in 2008."
They have always been kept in that box. A few years ago, for Christmas, Chris bought me two more, almost just like it, so I had a set of four. When Kenzy and I found them in the attic, I showed her my gram's writing and why they are so special. She quickly ran to her room and grabbed a book. She opened it up, and I heard my Gram, Lois Liddick's voice come out of it.
"This is a gift for Kenzy Mae; she is so dear. And G.G loves her very much. And it is read for Kenzy by her G.G." It's a Hallmark book about God's Christmas Promise, and you can record your voice on each page. A very special gift when she was just a toddler. She and G.G had a pretty special bond. As we heard Gram's voice, Kenzy started to cry; then, I started to get tears in my eyes.
"Are you crying too, momma?" she asked.
"I am, baby. I miss both my grams so much," I said.
Even though Grammy Liddick is still with us, we feel like we lost her years ago with Alzheimer's. It's heartbreaking but hearing her sweet voice and remembering the good times makes the tears roll.
I am so thankful for these special little things we can cherish in life. To some people, whether it's a book, decoration, mug, or many other things, they are just "things." To me, some come with special memories. They will always have a special place in our homes and heart. But what I love most is how my little girl lights up at the sight of these each fall.
It's like watching me as a little girl all over again.
Chicken Pot Pie Muffins
Ingredients:
• 2 chicken breasts, seasoned, baked, then cut into cubes
• 2 cans of cream of chicken soup (10 oz)
• 1 cup frozen mixed vegetables
• 1 cup extra sharp shredded cheddar cheese
• 1 teaspoon pepper
• 1 teaspoon onion powder
• 1 teaspoon garlic salt
• 2 cans (10 oz each) of Pillsbury™ refrigerated biscuits
Directions:
Preheat your oven to 375°F. In a large bowl, combine the baked chicken breast, cream of chicken soup, frozen veggies, cheese, and spices.
Grease a 12-cup muffin tin and place the Pillsbury™ biscuits into each cup, pressing into the bottom and up the sides.
Place about 1/4 cup of the pot pie mixture into each biscuit cup. Place into the oven and bake for about 20. Top with extra cheese if you would like. Enjoy!