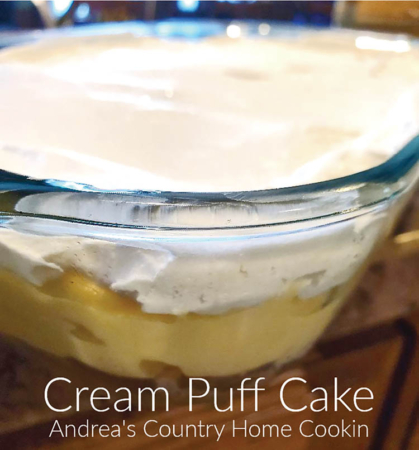 My daughter is such an animal lover. My momma said she reminds her of me. I'm the person that when it rains I will drive slowly to dodge all the froggies who come out in the streets at night. I slow down if there is a passing butterfly, and I will literally stop the car
My daughter is such an animal lover. My momma said she reminds her of me. I'm the person that when it rains I will drive slowly to dodge all the froggies who come out in the streets at night. I slow down if there is a passing butterfly, and I will literally stop the car on a back country road to have a conversation with a deer if there is no one behind me.
Kenz will try to catch anything and love any animal humanly possible.
My son caught a black snack at our river lot a few weeks ago. Kenzy goes over and just starts petting it like it's a cat. I was cracking up! Now, I love animals, but snakes are "meh." I prefer not to pet it like a kitty cat. Like a one-finger stroke is my limit. She begged her brother to let her hold this snake that was probably at least three feet long. She has no fear.
Last summer, she caught a baby chipmunk. This little guy followed her all over the yard, and she would feed it our deer feed. "Chippy" would visit my husband in our garage and run up his pant leg to say hello, and he loved our sweet black lab, Bear.
"Momma! Can we keep him!?" Kenz asked.
"Yes, we can keep him outside," I replied.
She wanted to love and hold it and keep Chippy in her bed forever and ever.
Kenz catches tiny little frogs and turtles, and can you believe she caught a fish with her bare hands? All up at our river lot all in one weekend!? I call her my animal whisper.
Yesterday, I was in our living room and heard this thumping noise. I got up and walked out to the dining room. There was a squirrel throwing his tiny body up on our sliding glass door repeatedly. I got my phone to record this nut, then walked over and opened the door. He walked across the top of our hot tub cover and down over to our box where we keep our deer feed, then stopped and looked back at me. I told him to get off the feed box; it wasn't feeding time yet. It's like this little stinker was at my back door telling me he was hungry! It was the funniest thing! We have a good relationship with our sweet little friends out here in the holler.
We just love animals and love all the activity we get to watch out back throughout the day.
Now I don't mind birds, but I don't love bees. Who does!?
There are only three reasons why I would rip my shirt off in public:
1 – If a puppy were on fire and I needed to smother him, put him out, cuddle him, give him food, and make him mine forever.
2 – If a handsome fireman needed my shirt to wipe his sweaty brow after saving a grandmother and her fluffy orange cat from the top of a burning building. But even then… I'd make the fireman take his shirt off first. I have standards.
3 – If I discovered a bee — a ferocious bee — down my shirt.
But it's kinda hard to rip your shirt off on a moving motorcycle.
A few years ago, I was being stung in the back repeatedly. There was nothing I could do; I was coming down a windy road off Jacks Hollow Road with a passenger on the back. All I could do was try to grab it with my clutch hand, ball it into my shirt and hold it there until I could pull the bike over at the Valley Inn. It had stung me four times before I got a hold of it. If I was standing still, no motorcycle, and a bee was stinging me in my shirt, I would definitely rip my shirt off if I had to. But I am thankful I know to keep the bike under control and pull over when it's safe. Bee stings hurt a lot less than an accident, and my cousin Emily Liddick's life was in my hands. I get stung every year, but this one was the worst because of where we were on the bike and how many times it got me.
Thought number one, don't wear a low-cut, v-neck shirt while riding.
Thought number two, you can't call a fireman to help you get a bee out of your shirt. (Or can you!?)
Thought number three, always wear a cute bra, just in case!
In more important news, I made a luscious chocolate cream puff cake for my dad's birthday this week. It's usually vanilla, but I asked dad if he would like a different flavor, and he picked chocolate. It was such a nice switch. Now, I never got a picture of the darn thing, but I do have a random picture of my vanilla one in the pan. Sorry, it's not my finest photo, but you'll get the picture. It's so light and delicious on a hot summer evening. Enjoy.
Cream Puff Cake
Ingredients:
• 1 cup water
• 1/4 teaspoon salt
• 1/2 cup butter
• 1 cup flour
• 4 eggs
• 2 small packages instant vanilla pudding (Or chocolate)
• 8 ounces cream cheese very soft
• 3 1/2 cups milk
• 8 ounces whipped topping defrosted
Directions:
Boil together water, butter and salt then pour into a mixing bowl.
Add flour and beat by hand until it forms a ball or beat for a couple of minutes with a wooden spoon. Cool for 5 to 10 minutes.
The next step is adding eggs and the base of the dough needs to cool enough that the eggs don't start cooking as soon as they hit hot dough.
Preheat oven to 450°F and grease a 9×13″ baking pan.
Add eggs and beat until thick and smooth.
Pour into greased pan and bake for 25 minutes at 400°F or until brown.
Allow pan and dough to cool for 45 minutes to an hour before adding cream filling. You should not feel heat in the bottom of the pan when applying the cream layer.
Beat softened cream cheese in a mixing bowl. Whisk together pudding and milk and add to cream cheese. Mix slowly at first and then beat well. Pour over baked cream puff.
(Small bumps of cream cheese in pudding are ok, it won't affect the cake at all.)
Cover with Cool Whip. Store in the refrigerator.