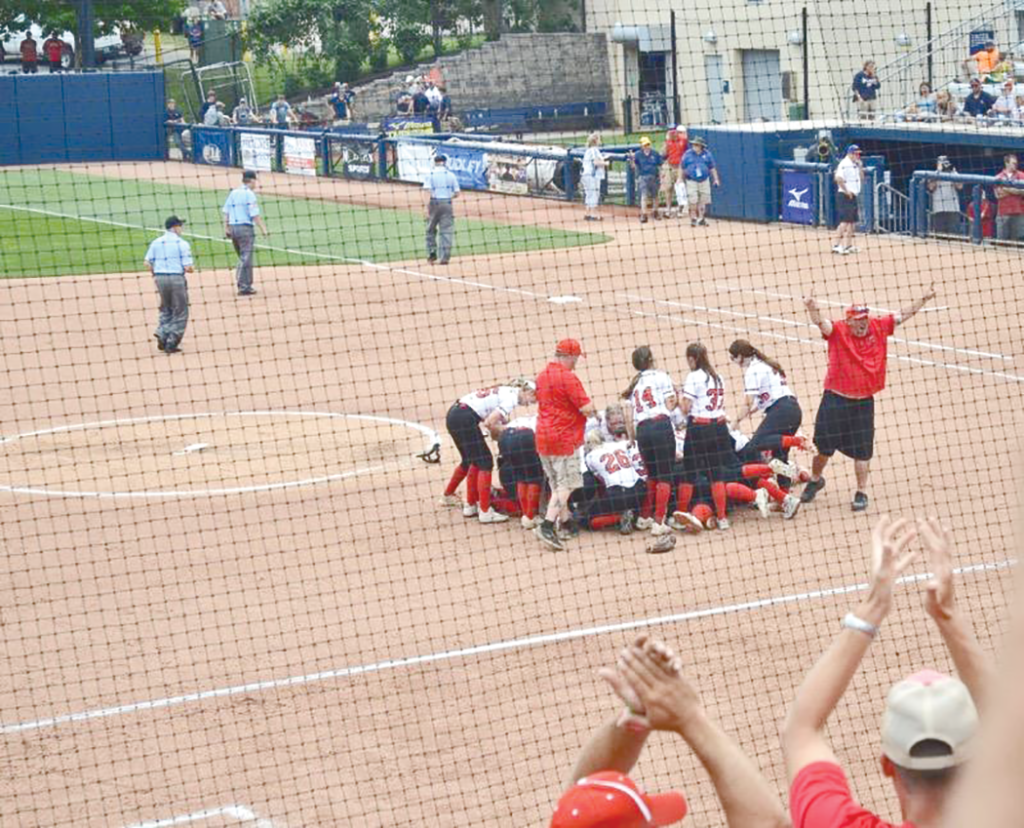 Congratulations to the Montgomery softballers and the Red Raider Nation on winning their first Class A PIAA State Championship. What an absolutely amazing accomplishment that should bring a smile to everybody's face locally.
Montgomery Area High School graduated 60 students this year and is truly a small-town community high school. They are a very proud town that turns out and supports their athletic teams. This was evident by the sea of red at Nittany Lion Softball Park for the State Championship game. What a remarkable story of accomplishment that represents everything high school athletics should be about.
By winning their way to State Championship Gold, the Lady Red Raiders will be featured on our cover and within the pages of our June 29th edition. Fortunately, I had enough time prior to press deadline to give the State Champs a Webb Weekly tip of my cap and shout-out.
Congratulations to Coach Chris Glenn and his staff on the remarkable job of leading the girls on a journey that will be celebrated for a lifetime. I have heard nothing but great things about Coach Glenn and his approach to the game. This is obviously made evident by winning a State Title, but also by how many young ladies the Red Raider program has representing the school for its enrollment size, including ten seniors.
Congrats to all the players that put in the time, hard work, and effort to make this State Championship season a reality. It truly was a team effort that was evident throughout the season. Red Raider family, friends, and fans can be proud of how the ladies represented the school on and off the field. They are everything that is right about being a student-athlete.
There are so many great individual stories and bylines about the girls; let's begin with Faith Persing. As most great ones do, she pitched, hit, and led her team to a State Championship. So, with two outs in the 7th, Montgomery leading Dubois Central Catholic 5 to 1, a pop-up back to Faith provided the perfect ending to the Gold Medal season. This created that most sought-after moment in baseball and softball championships, the celebratory dogpile. This began a celebration that led all the way back to the parade through the streets of Montgomery and a celebration that's still going on.
There was also something I don't believe I've ever seen in baseball or softball. The triplets of Mike and Nicole McRae, Brynn, Shelby, and Taylor are all in the starting lineup, all outstanding softball players, and all celebrating that senior year with a gold medal.
There was determination and inspiration. Senior Sammy Ulrich suffered a severe knee injury right before the season and was able to make it back to actually get on the field to contribute.
Playing through injury was common on the Red Raider team; senior Kaylei Snyder played through a dislocated finger down the home stretch of the State Tournament.
The other thing that jumped out to me in the State Championship game was the 14 hits, and the longer the Red Raiders played, the better their hitting seemed to become. Seniors Cortney Smith, Kaitlyn Raemsch, and Jenna Waring all contributing big time to go along with their already mentioned 2022 classmates.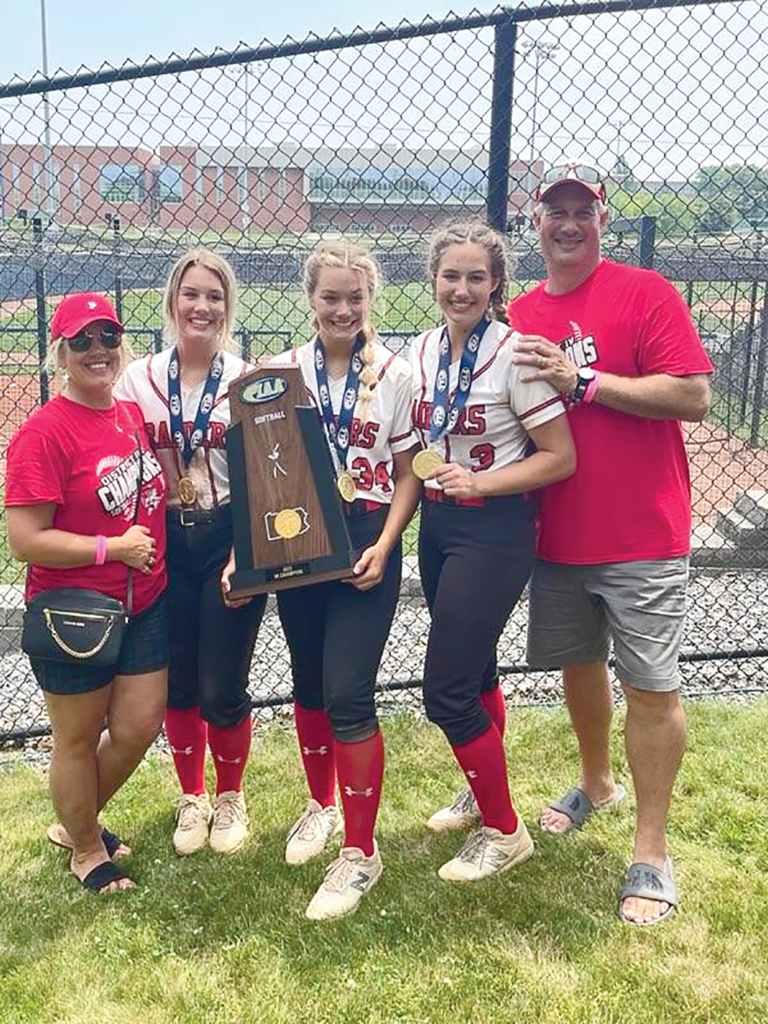 And we cannot forget junior Sloan Wooten, who had one of the biggest hits of the year, a double versus Tri-Valley that was followed by a double by Raemsch, providing the winning 1-0 margin in a 9-inning victory over defending State Champs Tri-Valley. Faith Persing throwing a complete game. This game helped pave the way for the trip to the State Final.
It goes without saying that the Montgomery girls played outstanding team defense to go along with Faith's pitching. This was key not only for the State Crown but also to winning the most competitive District IV Championship. They exemplify how championships are won with great pitching, defense, and timely hitting. We will have much more on the Red Raiders next week.
God Bless America.