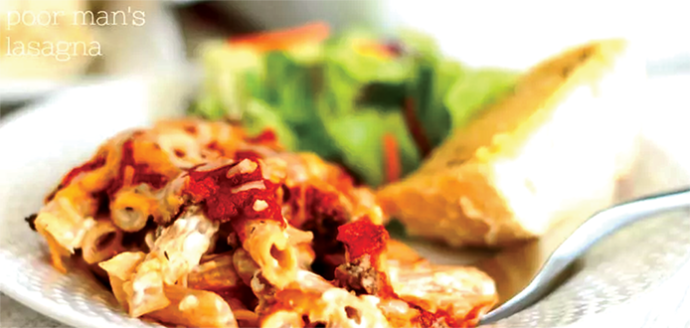 I'm one of those few people who LOVE to grocery shop. I enjoy walking up and down the isles to see what goodies I can find and prepare my family for the next two weeks of meals. The only time I don't like going to the grocery store is when it's too busy, and you
I'm one of those few people who LOVE to grocery shop. I enjoy walking up and down the isles to see what goodies I can find and prepare my family for the next two weeks of meals. The only time I don't like going to the grocery store is when it's too busy, and you can't move. But other than that, I never dread going.
My favorite time to shop is the 'ber' months. I love walking into Wegmans when the smell of fall just smacks ya right in the face. The cinnamon-scented brooms they have as soon as you walk into get a cart says to me, "Fall is here." Then seeing all the fall-flavored coffee creamer, Pillsbury pumpkin cut-out cookies, and Halloween cereal just puts a smile on my face. But you know what doesn't put a smile on my face!? These dang food prices!
Things are getting so ridiculous. I used to go every two weeks and spend $150. Now, it could be $147-$153, but I always could count on all the items I'd get to be roughly in that area. These days I'm spending $200 every other week, easily.
Last week, the week before my big grocery haul, my daughter Kenzy and I stopped into Aldi. I needed my milk and some produce in between those weeks. I left there with two huge bags of groceries. And let me just say that I have never been ashamed to shop there. I loved that place before the remodel, and I loved that place before prices went up. But this particular day, I posted my grocery haul on my Instagram. (AndreasCountryHomeCooknFitness) I had so many people shocked by how much I bought and what I paid for it.
Here's what I got: Triscuits, a gallon of milk, two packs of English muffins, cinnamon raisin bagels, 45-calorie bread, grapes, raspberries, Nutter Butter bars, cream-filled cookies, almond milk, giant marshmallows (Kenzy picked them out for the river), napkins, plates, ribeye steak potato chips (for my steak-loving son), three-pack of healthy snack selects and the last two things that were the only two name brand items, Dawn and cheddar Sunchips. TOTAL= $42 people! Come on now.
I am a Thomas' English muffin girl, but at $3 for only six, I thought I would try the Aldi brand for the first time. $1.19 a pack, and my son Tyler gave them a 7/10. We both love English muffins, and both approved. I'll still get the Thomas ones when they are BOGO at Weis or when I go to Sam's, of course, but how can you compare the cost!? Six doesn't last very long when you are a family of four. I haven't tried much at Aldi that I haven't loved. Oh, and the 45-calorie bread? Top-notch! I also love their multigrain bread too. My hubby loves their knock-off Nutter Butter bars, honey buns, and coffee cake. Compared to TastyKake, again, you can't beat the price. I love to throw treats like that in his lunch and the kids'.
These days, if you can save, do it!
Another good spot is Sam's Club. Seriously, I think their membership is still $45 a year. We go stock up every other month on items. It's a good membership to have. Their turkey sticks, Go-Gurts, Maier's bread, laundry detergent, dog food, string cheese, and Greek yogurts are just a few of our go-tos.
Now, I know this may be off the beaten path for some of you, but I am going to let you in on another little hot spot over in Loganton. It's called Scenic Ridge Foods. It's a grocery store over in the valley and 100% worth the drive. I promise. Their lunch meat prices you can't beat. Plus, they run specials every week on certain meats/cheeses. [Editor's Note: You can check out Scenic Ridge's specials, in their ad this week.] You can get 5 pounds of bacon for around $27. Sometimes they even throw that on sale too! Bacon in a regular store for 1 pound is $8+. That's $45 for 5 pounds! Right there is worth the drive if you are a bacon lover like me. Then, they have discount groceries, spices, puddings, Jell-Os, and tons of other things they weigh out and sell for a great cost. I love their chocolate pudding powder and Jell-O powders. Sometimes Middleswarth even gets put on sale for 2/$4. On the drive over, especially now, there will be produce stands. The Amish have fresh, beautiful produce from their gardens. In the fall, they have pumpkins, gourds, and hay stalks.
On days like these we are living in, I make it a point to get to Sam's or over to Scenic Ridge. I love Wegmans, but I also love my Aldi. Every store has those items and great deals that we get and stay stocked up. If you are new to Aldi, make sure you take a quarter for the cart. You will get it back when you put the cart back. Also, bring your own bags to all the places I mentioned and save where you can.
Poor Man's Lasagna
Ingredients:
• 12 to 14 ounces uncooked penne pasta (I use protein pasta!)
• 1 pound ground beef or ground turkey
• 1 teaspoon Italian seasoning
• 16 ounces cottage cheese
• 8 ounces cream cheese softened
• 24-ounce jar red pasta sauce
• 1 1/2 cups shredded cheese
Directions:
Preheat oven to 350°F/175°C.
Boil the pasta according to instructions on packaging.
Meanwhile, brown the ground beef, breaking it into small pieces as it cooks. Stir in the Italian seasoning before the meat is done cooking. Drain the grease, if needed. Set aside.
Drain the water from the pasta and return it to the pot. While the pasta is still warm, add the cream cheese and cottage cheese and gently stir until combined.
Layer a 9×13 pan with half of the pasta mixture, meat, and pasta sauce. Repeat. Add shredded cheese on top. Bake uncovered for about 30 minutes, until warmed through.