Whether or not you agree with all the aspects of global change, you have to admit the unpredictability of our weather has been extreme. The storms, wind, and isolation of weather patterns seem to be more severe and hard-hitting. The one thing that seems to stand out to me is drastic temperature changes, and there sure was a lot of that in the month of April.
With all that is to be going on and celebrated in the month of May, I hope some beautiful sunshine and 75-degree days are just around the corner. Then before you know it, Memorial Day arrives to unofficially kick off summer, and things just get nicer from there.
Looking ahead to May also draws my eyes to the upcoming primary elections. There are many important spots to be won to earn party representation on the November ballot. This is the most important time for voters to educate themselves about the candidates and begin this year's election process.
This year's May 17th General Primary Election features the availability of positions from US senator to Pennsylvania governor and lieutenant governor, as well as state representatives from the 9th and 83rd Districts. Individuals seeking Democrat and Republican state and county committee positions to represent their party are also up for grabs.
As I often do at election time, I reached out to Lycoming County Director of Elections Forrest Lehman for information important for the local voter. First up, you have until May 2nd to register to vote or make a change in your party status. If you're going to vote by mail, you have until May 10th to apply. If voting by mail, all mail-in ballots must be received by 8 p.m. on Tuesday, May 17th, the night of the election.
Director of Elections Lehman also wanted me to pass along his concern about possible low voter interest for the May 17th election and stress the importance of your vote. His goal is to have the highest voter turnout possible for every election, whether it is May or November.
Please, if you have any questions about the voting process, call 570-327-2267 or go to http://www.lyco.org/vote. Forrest and the folks at Lycoming County Voter Services do a great job and are there to help.
Another person who always does a great job in serving the people of the area is tax collector Dottie White Mertz. She always has a kind word, a smile and can answer your questions at real estate tax time. I feel it's very important that the citizens of any community have a local place they can go and have a professional person they can speak to in person when it comes to this. This can be a very trying time for anyone, but especially older citizens, as changes occur.
As most of you know by now, Dottie has filled the real estate tax collector position for Duboistown and South Williamsport; their joint tax collection office is located in the Duboistown Borough Building. She wanted me to remind everybody that the discount deadline is the end of April for county and borough and August for school. If you have any questions, please reach out to her at 570-327-0620. Office hours are generally Tuesdays and Thursdays, 10 -5.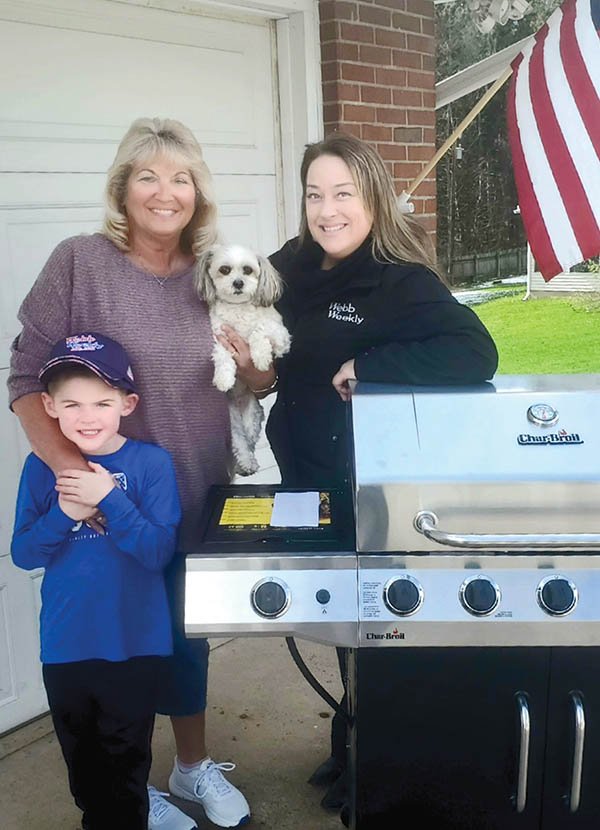 In closing things out this week — Congratulations to Deb Jackson on being the winner of our Webb Weekly/West Branch Builders Home Show Great Grilling Giveaway. Thank you to the great folks at Elery Nau for not only providing the grill, tank, and gas but, most importantly, for putting it together. To Mikey and his staff at Rupert's in Montoursville for great products to go on the grill, and to Frosty Beverage in Muncy for the cold beverages to finish out the grill package. I'm sure the grill will get a lot of use as the calendar flips to May.
A tip of my Webb Weekly cap with the American Flag on the side to everyone who took the time to meet and greet my staff and me at the Home Show. Please allow yourself a little extra driving time, and let's all be safe out there.
God Bless America.