I wish you a healthy, happy, and prosperous New Year. It's hard to believe the Webb Weekly is closing in on 20 years of being welcomed into your home. All of us here at Webb Weekly thank you from the bottom of our hearts. We take great pride in the publication we provide, from those that pen the articles, to the sales staff, to my outstanding graphic designers. We try to give you our best effort each and every week. It is our focus to provide the best product for the reader and advertising client that showcases all the good we have to offer in our little corner of Penn's Woods.

As you know, I am a lifer of the West Branch Valley — and there's no other place I would ever want to call home. When I'm returning from out of town and reach the lookout on Montgomery Pike, I thank God that I'm home to the most beautiful place on Earth. Our area has everything I need, enjoy doing, and that has made me who I am.
Most importantly, what makes home so special is YOU. Simply put, all the wonderful, amazing people from every walk of life that I share everyday life with. It doesn't matter if I'm out for morning coffee, making sales calls, live streaming a ball game, or even at the doctor's office for a checkup. I enjoy my conversations with everyone. That even includes when they don't agree with my point of view. I am thankful they feel comfortable enough to approach me with their thoughts. That is what our Nation is intended to be — open conversation, and thought provoking ideas, and then being able to agree or disagree with respect and appreciation of each other.

My contact information is always on page 4, including my cell phone number. As most of you know, I will talk to anybody any time of the day; I have a little trouble sleeping. I am honored so many take the time to share their thoughts or what's going on in their life with me. Some even make the time to stop by the office.

Please, if you ever have anything to share, reach out to me by the method of your choosing. I also thank everyone that takes the time to mail me a letter, a card, or something they've come across they feel may interest me.
I believe our area has the most generous and caring folks that can be found anywhere. People that go above and beyond to help each other and support every fundraising cause possible. This was on full display in many ways during the Christmas season.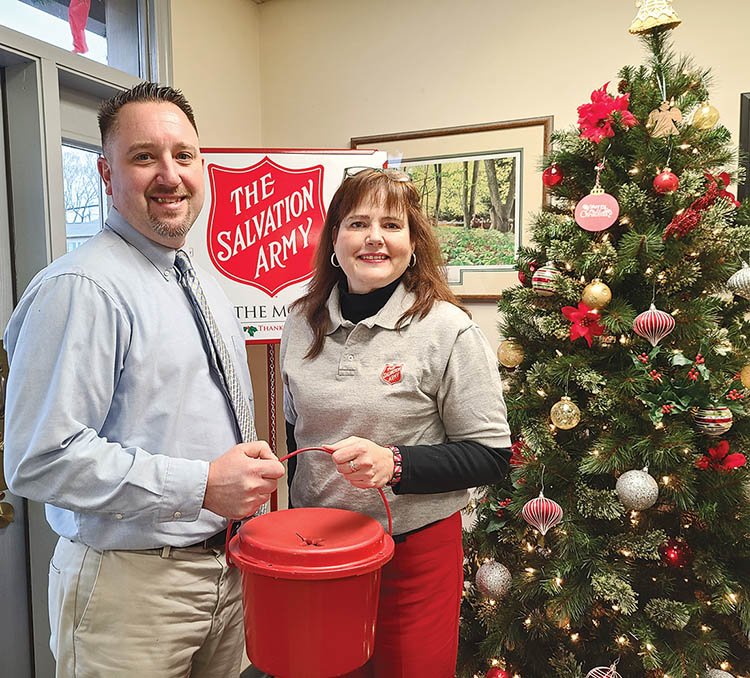 As you know, The Salvation Army is near and dear to my heart. It is a way I remember Dave Sechler and his lifetime of work during The Salvation Army's Red Kettle Campaign. My staff and I would like to sincerely thank everyone who contributed to our Kettle at the office or directly to The Salvation Army in remembering Dave and supporting a great organization. It's through your generosity and caring that together; we raised $11,937.10. Wow! Again, thank you, truly a community and team effort.

What is even more impressive is that Laura Templeton, The Salvation Army's Director of Public Relations and Resource Development Director, informed me that over $60,000 was raised locally during this year's Williamsport Salvation Army's Red Kettle Campaign. Laura would like to thank everybody for their incredible generosity, which will not only fund planned programs for 2022 but combined with the money raised during the Festival of Trees (over $15,000) and The Community Challenge 5K, 10K, 1/2 Marathon Event (Over $21,000) will allow the Salvation Army to enhance and add new programs for those in need.

Talk about doing the most good together. Thank you to everyone who made it happen.

God Bless America.