What an absolutely amazing job Jersey Shore High School Football Head Coach Tom Gravish has done in building a football dynasty in Bulldogland. I have known my whole football lifetime that the Dawgs should be hanging championships on a regular basis, as have most football folks in our area. I don't know if anybody could have foreseen the success Coach Gravish has produced. He has truly built, from the ground up, one of the best football programs in the Keystone State.

As I am penning this article, the Bulldogs are getting ready to take on Aliquippa in the state Class 4A semifinal. A win will move the Bulldogs into the PA State Championship game for a second straight season, hopefully ending with a gold medal.

Jersey Shore is sitting 14-0 for the season is and 24-1 over the past two years. Gravish's gang is 31-2 in their last 33 games. They are making their 3rd consecutive final four appearance. The Bulldogs have won four straight District IV championships, five in the last six years, and six during his tenure. These are truly remarkable numbers in any sport, but especially in Pennsylvania high school football.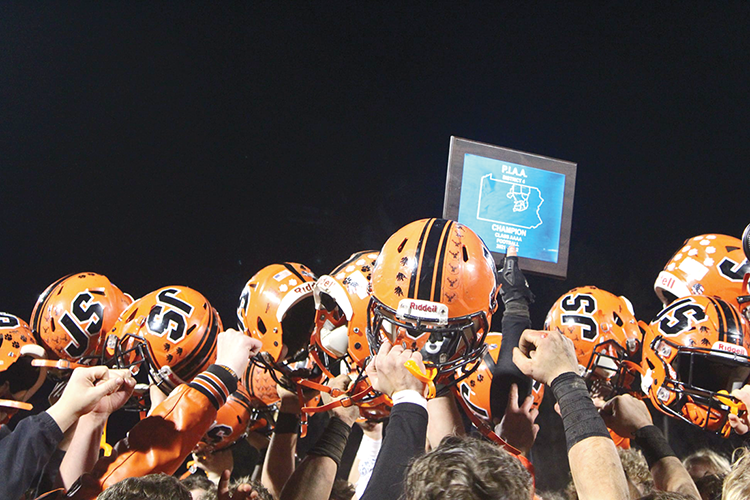 It has been my pleasure to feature Coach Gravish and his Bulldogs during several episodes of Webb Weekly Live Touchdowns and Tailgates. I always look forward to heading to Jersey Shore and talking with Tom. He is one of the most energetic, positive lovers of life and football that you will ever meet. I thoroughly enjoy the time we spend together on camera but even more the football talk when the camera's not rolling.

He is a perfect fit for the Black and Orange community. He is the consummate leader that has turned talent and potential into a successful program on and off the field. This not only includes his players but the Jersey Shore community. He has united them in a way never found before.

His players become part of that family when they first set foot into the Bulldog program.

This special feeling and unity create family legacies, which continue to fuel the program and create enthusiasm for future Dawgs.

His love for his players, coaches, and community is exactly what is needed in the world we're living in today. It is truly this genuine approach that brings everybody together, working as a family for a common goal. The Bulldog football story is so much more than wins and losses. A tip of my Webb Weekly cap with the American Flag on the side to Coach Tom Gravish. We will be featuring the Bulldogs on the cover and within our pages next week. Good luck to the entire Bulldog Family!

Twenty-Three Pointer

The most talked-about monster buck ever entered in our Webb Weekly Uncle Ron's Monster Buck Contest found its way to Dana and Sam at Poust Taxidermy this past week. Matt Lingle harvested what will surely be one of the top bucks ever shot in Pennsylvania hunting history.

The initial tale of the tape has the incredible buck featuring 23 points, a 23" spread, and a quick rough score over 220 by SCI standards. A tip of my Webb Weekly orange hunting cap with the American Flag on the side to Matt for being able to hold steady with this absolute trophy of a lifetime in his sights.

Matt, and especially his father, have been watching this bruiser mature for several years. It would be present on game cameras on a regular basis and then just disappear for months at a time. Remarkably, they even found the sheds from last year, which scored 190. Since then, it added a drop tine and antlered up even more.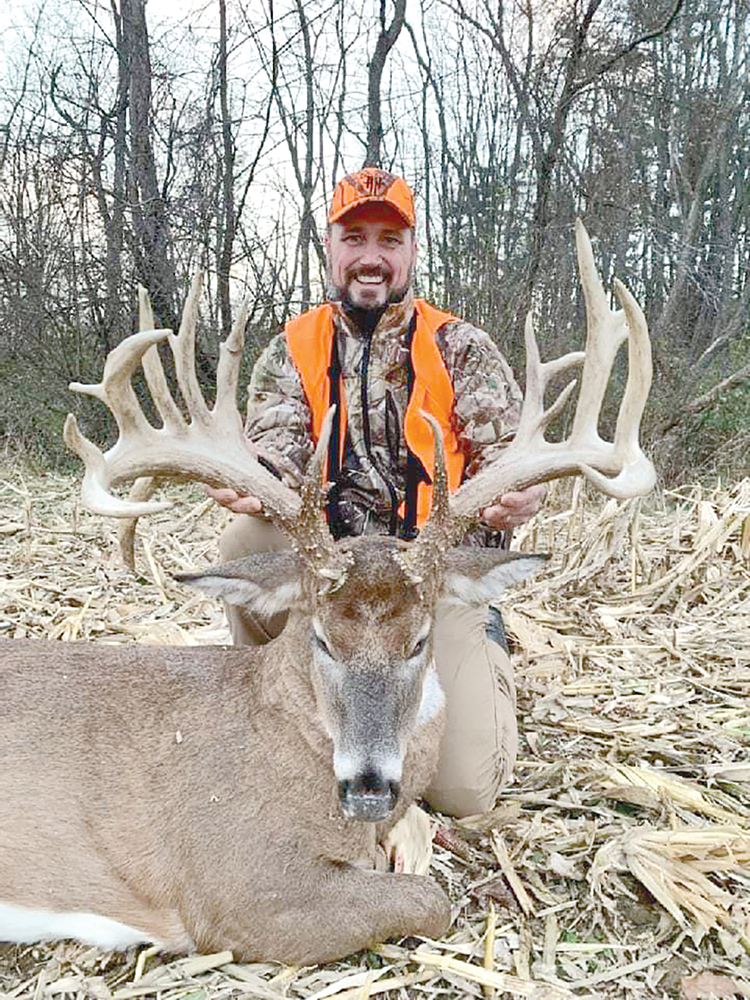 Dana Poust informed me that there has been a steady stream of bucks being entered into this year's contest. Please remember every buck is a trophy in the hands of a holder and gets you entered in our random rifle drawing contest courtesy of Sauers Trading. Even more importantly, a donation to the MS society will be made on behalf of every hunter taking the time to enter their buck. The contest runs right on through the upcoming archery and Muzzleloader season. Full details can be found on page 59. There will be much more on the Lingle father/son buck and contest updates in future weeks.

Let's all be careful and enjoy this special season.

God Bless America.