There is nothing more important than remembering, understanding, and learning from the history of our great Nation. One of the most devastating and in the same breath, galvanizing, attacks against America took place on Sunday, December 7th, 1941. The Japanese sneak attack that pummeled United States forces stationed near Honolulu.
President Franklin Delano Roosevelt's address to a joint session of the US Congress the day after the attack on Pearl Harbor contains some of the most memorable words ever spoken by the President of the United States of America.
"YESTERDAY, December 7, 1941, a date which will live in infamy the United States of America was suddenly and deliberately attacked by naval and air forces of the Empire of Japan." Later in the address, he stated, "No matter how long it may take us to overcome this premeditated invasion, the American people in their righteous might will win through to absolute victory. I believe that I interpret the will of the Congress and of the people when I assert that we will not only defend ourselves to the uttermost but will make it very certain that this form of treachery shall never again endanger us."
As I write President Roosevelt's words, I can hear his voice echoing from historic programs I have watched, talk about leadership and getting up off the mat after being knocked down. The events of December 7th and President Roosevelt's call to action rallied not just the American Armed Forces but the American people. This is a moment frozen in time that deserves to always be honored with complete respect for our very freedom.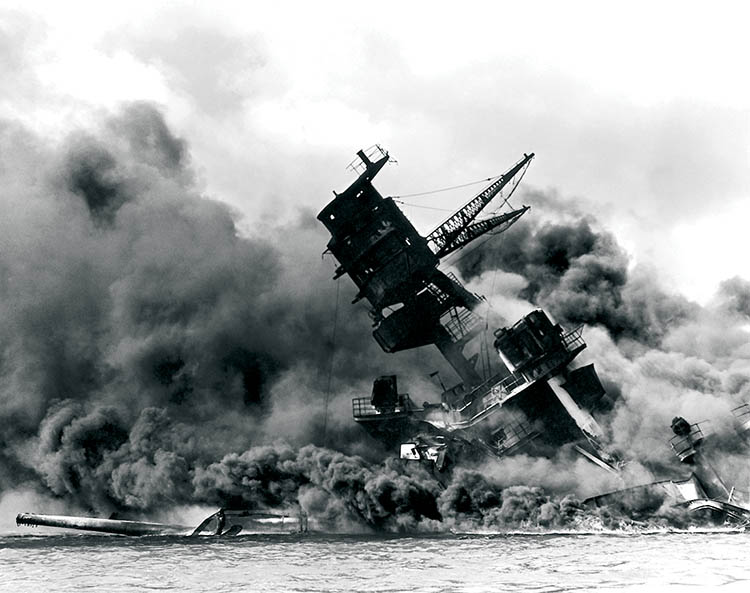 A look at significant numbers of remembrance on the 80th anniversary of Pearl Harbor. The attack lasted for two hours. There was a total of 3,581 casualties; 2,403 Americans were killed. This included the following American Heroes who made the ultimate sacrifice. From the Navy – 2,008, Army – 218, and Marines – 109. Nearly half of the dead, 1,177, were from the USS Arizona.
There were 1,178 Americans wounded made up of Navy – 710, Army – 364, Marines – 69, and 35 civilians. There were 19 US Navy ships damaged or destroyed. This included eight battleships, three cruisers, three destroyers, and five auxiliary support ships.
The attack destroyed or damaged 328 US aircraft. In total, the Japanese used 61 vessels in the attack; this included two heavy cruisers, 35 submarines, nine fuel ships, two battleships, 11 destroyers, and 353 Japanese aircraft. American forces did manage to destroy five Japanese midget submarines and 29 aircraft during the chaos of the sneak attack. There were 129 Japanese soldiers killed and one taken prisoner.
After the Pearl Harbor attack, the United States Senate voted 82-0 to declare war. The US House voted 388-1. What was the one thinking? This leads me to wonder what the voting numbers would be if the same type of event occurred today?
A Webb Weekly salute and prayers of remembrance to all that have become known as the Greatest Generation. These amazing Patriots who were first known as the GI Generation and then the World War II Generation. What an answer they had to that day of infamy.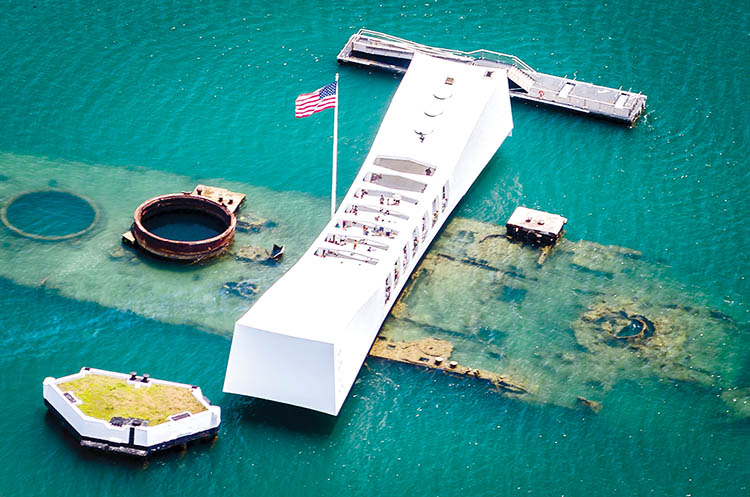 It was an honor and pleasure to meet several World War II Veterans during our recently held Veterans Day breakfast. Truly amazing gentlemen. During this event, I also met Air Force retired Senior Master Sergeant Gene Otterbein. Gene is a very humble individual who comes from a family with four generations of service to the United States military. He invited me to the east end of the county to view and have a conversation about the Veterans Memorial Park in Picture Rocks, which I did a week or so prior to Thanksgiving. We could have talked all day on a beautiful sun-drenched afternoon.
Gene's service has never ended to the American people. His vision, energy, and effort in supporting our Veterans, past, present, and future is tireless. This includes Veterans Memorial Park. It is a very well-done tribute to our five branches of service and honors those who have served a Grateful Nation.
I will have much more in a future article featuring the people, businesses, and organizations instrumental to the creation and continued growth of Veterans Memorial Park.
God Bless America.