October 20, 2021
198 Views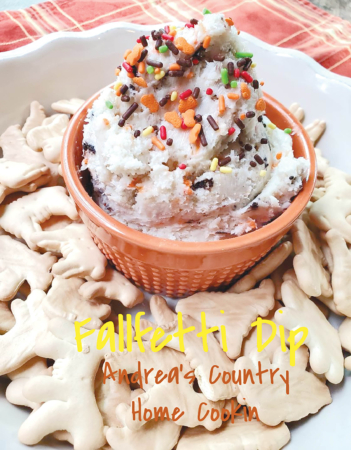 You all know how much I enjoy going out to eat. You know how much I love fall, and you know that I like to let you all know if I go to a great business in our area. I think it's so awesome how many great places we have in our county. If you
You all know how much I enjoy going out to eat. You know how much I love fall, and you know that I like to let you all know if I go to a great business in our area. I think it's so awesome how many great places we have in our county.
If you have any type of social media accounts, you often see sponsored ads or shares of food pictures, products, and more.
There was a certain business in Southside that kept popping up on my Facebook. People were sharing it like crazy. Everything looked amazing, but the summer kept us so busy that we never had time to check this place out.
One night towards the end of summer, our crew went to dinner at the Sticky Elbow, and we all talked about ice cream after dinner. Linds mentioned going to this business she had seen on Facebook and said it looked so good. I told her I had seen it too and wanted to check it out also, but my seven-year-old daughter really wanted a dirt cup from Bruster's. Bruster's was a stone's throw away, so we went there. Bruster's has fantastic ice cream, so no one minded.
My husband and I went for a nice dinner at Franco's for our anniversary back in September. Another place we love! Heavens, I didn't think I'd mention so many other businesses — this works out great! It's a small place, but oh so good. Their garlic bread with peppers is to die for. If you go, I definitely suggest making reservations, though. It's a pretty hoppin' place!
Typically after we eat at Franco's, we walk down to Ozzie and Mae's and get dessert. Ozzie's is a delicious Mexican restaurant just down the block from Franco's. Their fried ice cream is my favorite. But the day we went for our anniversary, Ozzie's was closed because a worker had COVID. We were bummed but understood. This finally gave us a chance to try this hidden little gem that is nestled in South Williamsport — The Potting Bench! We knew it was directly across the street from New Lycoming Bakery. We were on the bike, and for once, I actually rode on the back with him. That's pretty much unheard of for me, and it had been two years since doing so. It gave me the chance to really take in the views, the beautiful rainbow that night, and feeling up my man's arms. I mean, how awful to put me through that! Haha!
As we pulled into The Potting Bench, you knew right where it was with all the lighting. It had just gotten dark, and the jack o'lantern and lights glowed below. It looked so welcoming! The owners were so kind as we walked in, and we went right to the ice cream. My husband got an Oreo shake, and I got their fluffernutter sundae. You guys, oh my gosh. Amazing! Delicious vanilla ice cream, melted marshmallow, and peanut butter, whipped cream, Nutter Butter crumbs with real Nutter Butters stuck in the sundae. At that moment, when it was gone, I couldn't wait to go back. We told the owners we would be back with our crew sometime soon as we said goodbye.
A week later, I was out with my girlfriends, and we popped in to try their apple cider slushies after dinner. (You can even get an apple cider slushie float.) It was delicious but left me wishing I could have gotten that sundae again. Hey, I was trying to be good. 80/20 baby, or 70/30. Ha!
So that next weekend, we took our crew to The Potting Bench after we had dinner at the Nipp. Everyone loved it!
At first, we looked around. See, they don't just sell ice cream. They have pumpkins and mums all over. In their nurseries, they have more plants and crafts you can purchase too. The place is adorable, and as I said, the owners and their son are so kind. The husband helped carry the mums out to our friend's car, and they chatted with us for a while.
The Potting Bench has been there for years and years, but they just bought it two years ago. They will close at the end of October or early November but take orders for the holidays. Stop by to check out this awesome business and grab some ice cream while you look around. It's such a cute cozy place that is splashed with autumn! I just wish I had known about it sooner. Oh, and by the way, Kenzy loved their dirt cup!
Fallfetti Dip
Ingredients:
• 8 oz cream cheese, softened to room temperature
• 8 oz whipped topping, thawed (cool whip)
• 1/3 – 2/3 cup milk, (start at 1/3 and go from there)
• 1 box Funfetti cake mix, (unprepared)
• sprinkles, for garnishing
Directions:
Add whipped topping and cream cheese to a large mixing bowl and beat with a hand mixer until smooth and creamy.
Add cake mix and 1/3 cup milk and stir with a wooden spoon until combined. Dip will be very thick, so add more milk, a little at a time, until you get to your desired consistency.
Serve garnished with sprinkles and whatever dippers you prefer — graham crackers, animal crackers, vanilla wafers, pretzels, fresh fruit, etc.