October 13, 2021
944 Views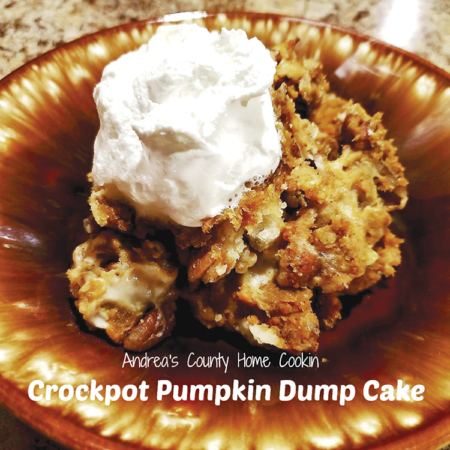 When it comes to fall, I have so many favorites. Last week we talked about soups. I made that Chili Mac and Cheese for our hayride, and let me tell you; it was hit. We had so many delicious soups. A dozen to be exact. And the pies! Ohhh, the pies. I had to sample
When it comes to fall, I have so many favorites. Last week we talked about soups. I made that Chili Mac and Cheese for our hayride, and let me tell you; it was hit. We had so many delicious soups. A dozen to be exact.
And the pies! Ohhh, the pies. I had to sample a little of everything. It was a wonderful night, and all the food was on point. I enjoy fall foods like apples, pumpkin, soups, and drinking anything hot. Love wrapping my hands around my favorite mug. Hot tea is my cozy drink.
Of course, fall brings my favorite temperatures. I was able to wear a new sweater at our hayride, some boots, and actually wear my hair down! My makeup didn't melt off my face, and sweat wasn't rolling off my neck from trying to look nice with my hair down. In the summer, I pretty much live in a high bun. The cooler, the better!!
The views are also one of my favorites this time of year. The way God colors our beautiful valley is just gorgeous! I love the bright orange and red trees. This is why I got married in the fall; I just think it is the most gorgeous time of the year. I love a good, beautiful snowfall too. Snow with the trees would be enchanting!
The decorations are a big favorite. When I was a little girl, my mom had things that lit up in our house. A glass jack-o'-lantern always sat at the top of the steps by our front door to welcome any guest who arrived at our home in October. My Nanny Lockcuff was in a ceramics class and made all her granddaughters (my mom and aunts) light-up jack-o'-lanterns, but it had a kitty face cut out on it. I loved that too, and now my seven-year-old daughter will ask Grammy, "Grammy, did you get the kitty pumpkin out yet?" She reminds me of when I was younger and when I got excited for my mom to get out all her fall decorations. But my favorite wasn't a pumpkin. It was a trick-or-treat bag that also lit up. It has eyes, a big grinning mouth, and the top of the bag has cellophane coming out. I loved that darn thing. Every year Mom got it out, and it glowed in our home every October for years and years. The very first year, after I was married and gone, I didn't see it at her house. "Mom, where is the treat bag guy at? I don't see it?"
She ended up giving it to me, and ever since my kids were small, the trick-or-treat bag guy gets lit up in our home. This year, Kenzy's first question as my family was helping me carry down all my fall boxes full of goodies was where the "bag thing" was.
"Honey, what do you mean by bag thing?" I asked. "You know, the bag thing that lights up! It's my favorite!" she said.
I told her, of course, it will be out, and someday she will have it, and her kids will look forward to it being lit up just like we do! He sits now in our kitchen on the counter until November 1st.
Another thing that I look forward to in fall is yet another decoration thing that just cracks me up every year. I have these little blocks that spell out FALL on one side and BOO! on the other side so that you can flip them back and forth. They are always in our bathroom on the vanity, but somehow it never says FALL or BOO!, my whole family gets a kick out of making different words and seeing how much they can get a rise out of Mom. Ty loves doing FOBO or FLOB. Of course, there was FALO, BOLF, and FOLB. Do you know how many crazy random, not real words you can make out of eight letters!? Every time I go in the bathroom, I giggle because it's always something new. It's like our thing September through November. Never FALL or BOO! — unless company comes.
What are your favorite fall things? Think of a few, then give thanks with a grateful heart. Smile at that next gorgeous tree and be grateful just for a favorite mug. Remember, it's the little things that should make us happy.
Crockpot Pumpkin Dump Cake
Ingredients:
• Nonstick cooking spray, for spraying the slow cooker insert
• (2) 15-ounce cans pumpkin pie filling
• 1/2 cup granulated sugar
• 2 teaspoons pumpkin pie spice
• 1/2 teaspoon kosher salt
• (1) 15.25-ounce box of French vanilla or any white cake box
• 1 stick (8 tablespoons) salted butter, melted
• 1/2 cup chopped pecans
Directions"
First, spray the insert of a 6-quart slow cooker with cooking spray.
Gently combine the pumpkin, granulated sugar, pumpkin pie spice and salt in a bowl, then dump it into the slow cooker insert. Mix in sugar and spice just a bit. Sprinkle the cake mix over the pumpkin, then, as evenly as possible, pour the melted butter on top and finish with the chopped pecans. Cover and cook on low for 4 to 4 1/2 hours (the edges of the cake should be starting to brown and crisp slightly).
Serve warm with a dollop Cool Whip!