September 22, 2021
173 Views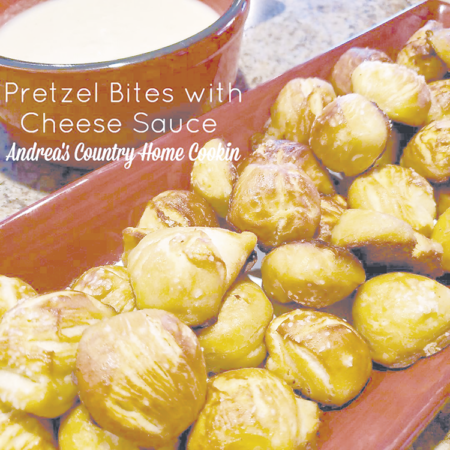 As I stated last week, I love going out to eat. It's one of my favorite things to do. I sit here writing this on a Wednesday afternoon at 3 p.m., and tonight I get to go out to eat with one of my very best friends for my birthday at one of our favorite
As I stated last week, I love going out to eat. It's one of my favorite things to do. I sit here writing this on a Wednesday afternoon at 3 p.m., and tonight I get to go out to eat with one of my very best friends for my birthday at one of our favorite spots.
Amanda English and I have been friends since we were small. We both grew up going to the same church. We went to the same schools our whole life and the older we got, the closer we got. She was a part of my wedding and was there for me while both of my kids were babies and has watched them grow up. Talk about a lifelong friendship. We have never had any struggles with each other. Our friendship has always been pretty awesome even though we are two totally different people and couldn't be more opposite.
She loves to read. Me, well, I struggle even to open a book and hate the smell of libraries. She loves sports like football and stuff. I love anything that has an engine. I love tattoos; she could pass on them. She was wicked smart in school (still is), and I just wanted to get by in school. Momma said I didn't apply myself like I should have, but see, it was opening those books that was a struggle. I'm married with two kids, and she is a single successful woman. But somehow, we are besties, and the one thing we can agree on is how much we love Johnson's Cafe in Montoursville. Now, this isn't really a hidden gem; it's in town, so a lot of people know about it. But let me tell you if you have never eaten here, you need to!
Amanda and I take each other out for our birthdays, and in July, I took her to her pick, Johnson's Cafe. We love their crème brulée there. Seriously, it's incredible! Today I had to choose, and I picked Johnson's Cafe as well. It's our spot. I always get the same thing, hot ham, and cheese on a pretzel roll with fries and a side of roasted veggies. I have never had any issues there. Their food is amazing. I enjoy the atmosphere and, of course, the dessert. It's one of my favorite top three places to eat!
Let me let you in on the other two hidden little gems.
Saturday, I got our whole biker crew together, and we rode in the 9/11 ride. There were twenty-five of us who got together for the ride, but twenty of us were up for dinner afterward. Every year I get reservations at someplace after the ride. Being we ended the ride in Montgomery, I had a place I knew we should hit up after the ride, being we were only ten minutes away. My family weekend crew all just recently found out about the Turbotville Public House within the past year. Someone had mentioned how good it was, so Lindsay Mertes made our reservations, and we all went.
Guys, it was so good! The garlic parmesan wings are to die for! So creamy, and these wings are huge! Nate, who I believe is the owner, is such an awesome guy. We were in contact over our reservations on 9/11, and he made all of us feel very welcome and came out to say hello. He had two tables of ten saved for us, and all the waitresses there were awesome. The burgers are fantastic, cheesesteaks, salads, and oh, yea, they have some pretty tasty crème brulée too! When Amanda and I saw it on the menu that first night, you are darn right; we had to try it. Tania Myers is now struggling to enjoy garlic parmesan wings anywhere else because Turbotville really set the bar high! Trust me, y'all, this is a place to check out — another one of my top three picks.
Last but not least is an adorable restaurant set in the heart of Salladasburg. It used to be the old Cohick's Trading Post and is now my favorite place to eat. It's called Waltz's Creamery, and I can't even say enough about their food. It's the closest to home-cooked meals you can get. Most of their food comes from their own farm, and each night they have specials. Thursday night is wing night, which is pretty good. My favorite is the cheesesteak or pulled pork BBQ. Oh my goodness, sometimes it is hard for me to choose. I love the side of their barbed wire potatoes, which are just like cactus taters that you can get at a fair, only better. Mmmm, Mmm. Their broccoli salad is incredible, side salads are one of the best side salads you can get anywhere, and also, my son loves their mac 'n cheese and potato salad. He never can say enough about them. Do you know what else I can't go there and not get? Some cheese curds! Lord have mercy, take my money. Cheese is my weakness, and when you fry them into cute little balls and dunk them into a sauce, I'm weak at the knees, guys, for real. When I go for lunch, and even sometimes for dinner, I also get the Hen-Pecked Salad. I'm not sad about getting a salad when it's the Hen-Pecked Salad with sweet and sour Italian dressing. Oh dang, I need a tissue; I am starting to drool over here! And don't even get me started on their breakfast.
Hands down, the best breakfast place ever. Tania and I are hooked on this place for breakfast. Their "Farmers Hand Favorite," which consists of toast with butter (I love their homemade wheat bread), bacon, eggs, and breakfast potatoes, is my absolute favorite that I also pair with their fresh fruit. I've had their omelets, sticky buns and also tried my daughter's pancakes. All top-notch. It doesn't get any more farm to table than this, and the portions are so generous. For dessert, they have amazing pies and baked goods along with their famous homemade ice cream. Peanut butter ripple and Oreo are my two favs.
I could eat here every day and never get sick of it. Our crew just loves Skylar, who works there. She is such a sweetheart, and we always try to request her when we make our reservations, but all the girls there are very sweet. We just have an extra sweet spot for our favorite waitress Skylar. You can't help but just love her. Always a smile on her face. That's how a good waitress should be. Friendly and a wonderful server. It also helps to be kind to your servers! No one wants to wait on someone moody. If you are like that, then just stay home and pop in your nice pill. Keep you and your attitude at home. It doesn't cost anything to be nice. Going out for dinner is supposed to be a treat, and when you find those sweet little hidden gems, you want to share them with friends and family. Eating local places these days is so important. I love sweet little places that you find that surprise you.
I have other places that I love too, and could go on and on about great places, like Maseto's in Williamsport, which has incredible salads, soups, and sandwiches and is one of my favorite lunch places. Or places like Rivals, The Sticky Elbow, and Ozzie and Mae's, all located in Williamsport. There are so many wonderful local spots in our area. We are so incredibly lucky. I hope this weekend, if you go out to eat, you will check one of these places out and support local. I'd love to hear of any hidden little gems you know of too. Always up for supporting local and checking out new places. Happy dining!
An oldie but goodie recipe! Who doesn't love pretzels and cheese dining out as an appetizer? Now you can make it in the comfort of your home.
Pretzels with Cheese Sauce
Ingredients:
• Can of refrigerated biscuit dough
• 4 cups water
• 1/4 cup baking soda
• 1 large egg, beaten
• Coarse salt
• 2 Tbsp butter
• Tbsp. flour
• 1 cup milk
• 2 -1/2 cups extra sharp cheddar cheese
• Kosher salt
• Freshly ground black pepper
• Pinch cayenne pepper
Directions:
Preheat oven to 425°. Spray a large cookie sheet with cooking spray.
To make the pretzels: Quarter each biscuit, then roll each piece into a ball. Using a knife, carve an X into each ball. In a medium saucepan, combine water and baking soda. Bring to boil, then reduce to a simmer. Add balls and cook for 30 seconds. (The dough will float to the top.) Remove with a slotted spoon and transfer to a baking sheet, making sure the pretzels aren't touching. (They will look like a hot mess but look glorious when they come out of the oven. Trust me.) Brush beaten egg over each pretzel, then sprinkle with coarse salt—Bake for 12 to 15 minutes or until golden brown.
Meanwhile, make the cheese sauce: Melt butter in a small saucepan over medium heat. Whisk in flour and cook for 1 minute. Stir in milk and bring to a simmer. When the milk begins to thicken, stir in cheese, constantly whisking until sauce is smooth — season to taste with salt, pepper, and cayenne. Serve with the pretzels.