In Sports
August 18, 2021
214 Views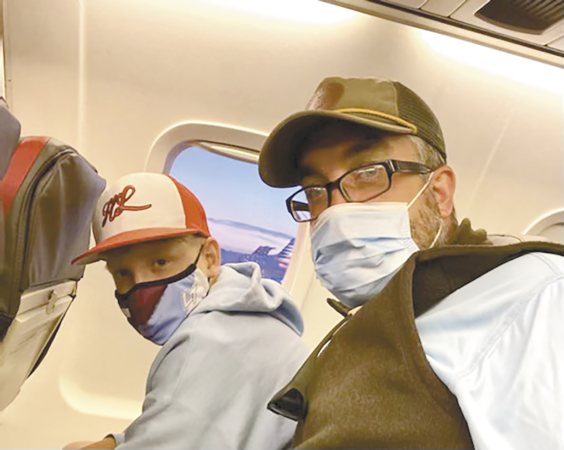 First and foremost, I would personally like to congratulate the 16 teams who made it all the way to Williamsport for the 2021 Little League World Series. This is my favorite time of year as our lovely backyard provides the backdrop to one of the greatest sporting events on the planet. I love the entire
First and foremost, I would personally like to congratulate the 16 teams who made it all the way to Williamsport for the 2021 Little League World Series. This is my favorite time of year as our lovely backyard provides the backdrop to one of the greatest sporting events on the planet. I love the entire tournament and can't wait to watch it. I would normally take my 12-year-old over to Lamade and Volunteer for most of the amazing action. But things are totally different. COVID is making it tough, kid. I am just thankful that these squads will get an opportunity. We missed out in 2020.
I am a huge fan and advocate of Little League Baseball. I am also a proud graduate of the program. My entire experience taught me a great deal. Yes, I sometimes chime in with a different perspective. #usabat. #mlbclassic. #pitchcounts. #protocals. But I am still one of Little League's biggest supporters. Hopefully, my many friends at International know this.
These next few weeks puts our beautiful area on the global stage. It's a big deal, kids. I was in Chicago, O'HARE, earlier this morning. The Spencers are on their way to Yosemite. SO WHERE ARE YOU FROM? Williamsport, PA. NEVER HEARD OF IT. It's the home of Little League Baseball. OH YEAH. I WATCH IT EVERY YEAR ON TELEVISION. YOU ACTUALLY LIVE THERE?
So, on behalf of those who permanently reside — WELCOME TO WILLIAMSPORT BOYS AND GIRLS. I sincerely hope you enjoy your stay. Lycoming County is the bomb, and we have so much to offer. I like to tell people that we have a little something FORE everyone. TM pending. I am suing Casper. Give me a call if you need some advice on what to do in between games. I am only here to help sports fans.
Jensen is really jacked for the tournament. He is at a fun age and has watched every single regional game on ESPN. His All-Star squad had an unbelievable run this summer. Upper Providence Little League from outside of Philadelphia totally smacked us in the semifinals of the State Tournament. They are the real deal and just punched their ticket to Williamsport.
We aren't expecting an invite to this year's MLB Classic. I am really not that important. Please stop calling me for tickets. COVID is a major concern. Stay home and watch it on the tube. Seating will be VERY limited for all of the games. It blows, but at least we are playing.
Please enjoy the 2021 Little League World Series, and I encourage my fellow residents to be courteous and warm to those who are visiting. Lycoming County is a beautiful and special place for many of reasons. Let's show the world what we are all about. Play Ball. Do your part. Cheers.
Sent while getting yelled at by a stewardess.