In Sports
August 11, 2021
372 Views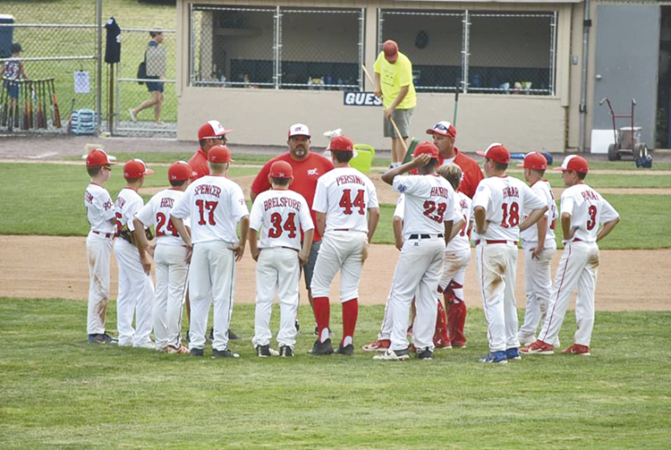 Unfortunately, all good things must come to an end, and the Hepburn Lycoming Little Leaguers were bounced in the PA State Tournament. Sure. It hurt. But these twelve-year-olds are quite resilient. We bounced back after lunch. They accomplished so much, and I am super proud. What a ride for these 12 "Boys of Summer." The
Unfortunately, all good things must come to an end, and the Hepburn Lycoming Little Leaguers were bounced in the PA State Tournament. Sure. It hurt. But these twelve-year-olds are quite resilient. We bounced back after lunch. They accomplished so much, and I am super proud. What a ride for these 12 "Boys of Summer." The past few weeks have been nothing short of amazing. Our scrapbooks are full, and we are definitely still smiling. District 12 Champs. Section 3 Champs. Top 4 in the State.
Special thanks for all of the love and support throughout. This journey was incredible. I am still in the clouds—major props to our three coaches. Fred March, Tim Persing, and Marc Hess. Our players became the best of friends. Here is my last shout to my new adopted sons. Thanks, Victor, Big E, DJ, Little Hoff, Briar, Cooper, Jaxson, Nolan, LJ, Cody, Jensen, and Mason. Unbelievable memories.
Yes. This squad was a combination of two separate leagues. Hepburn and Montgomery merged a few years back. No. It wasn't just this summer, kids, and it was approved. It enabled us to compete against the big dogs and field more post-season teams. Hepburn had the name. Montgomery provided the colors. We were a mighty unit.
I remember the first practice quite well. It was rather strange. The boys all knew each other, but there was a major divide. The parents from Hepburn were on first base, and our friends from Montgomery were on third. This continued until our very first game. Our boys brought us together, and the grownups followed their lead. We suddenly became a baseball family. Two proud communities from all walks of life. It was beautiful, kids. You should've seen that crowd for our last game. We will be forever intertwined.
The fire truck escort was outstanding. It was an unforgettable experience for our boys. Hats off to everyone who made this possible. Okay. I was on the fence at first, but this stamped an exclamation point on Jensen's incredible summer. Holy goosebumps as we followed the convoy up the Crick Road. Many of our neighbors and friends lined the streets. What a turnout for something that was put together at the very last minute.
Some have questioned the intent. I totally get it. They made some valid points. Was it a little over the top? Absolutely but the boys loved it. We got blasted 19-0 by a team that should make it to the World Series. But by the night's end, our kids forgot we even played a few hours earlier. This parade was totally organized by our two great communities. The parents actually had nothing to do with it. We celebrated an incredible achievement. In fact, the local fire companies wanted to honor us after districts. After sectionals. We kindly asked them to wait. 1977. That was the last time we won a banner.
Our phones are still blowing up. It is almost embarrassing. The boys were on TV and made a special appearance on the Crisman Morning Show. Hepburn will also get some Crosscutter love real soon. Thanks again, boys. Cheers.