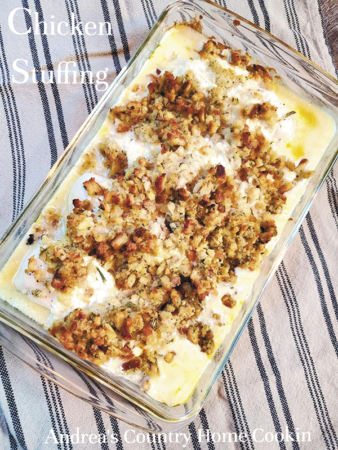 "OK guys, we are ready to eat. Get washed up and sit down for dinner please." The seven-year-old little girl pulls her chair out, sits down and says, "Momma can I pray tonight?" "Yes, you can baby." Dear Lord, Thank you for this day. Thank you that momma, and daddy, and Tyler, me and Bear
"OK guys, we are ready to eat. Get washed up and sit down for dinner please."
The seven-year-old little girl pulls her chair out, sits down and says,
"Momma can I pray tonight?"
"Yes, you can baby."
Dear Lord,
Thank you for this day.
Thank you that momma, and daddy, and Tyler, me and Bear are here.
Thank you for this food and that momma is the best cooker ever.
Amen
This is what we hear just about every night before we sit down to eat dinner. My seven-year-old little girl who would pray every single night if we didn't take turns. She has prayed, "Thank you that my momma is the best cooker ever," I swear since she was three. I will honestly be sad the day when it's not in her prayers. In fact, she says it so much that now my son always says it at the end of his prayer. If my husband or I pray, and after we say amen, Kenzy will yell, "And that momma is the best cooker ever!" She always likes that to be known every night, no matter who is at our dining room table.
My kids are so cute about my cooking. I mean, I grew up with a mom who was an amazing cook, still is! I remember asking what we were having for dinner so I could think about it all day long at school. See! Once a foodie, always a foodie! I remember telling my mom everything was good, and she knew how much we looked forward to her cooking, but my kids take it to a whole other level and make me feel like I truly didn't give my momma the credit she deserved back in the day.
Take today, for instance; we were at my mother-in-law's in her beautiful pool this afternoon. I had four chicken breasts for dinner and decided to make one of my Grammy Perry's recipes out of it. Chicken Stuffing. It seriously smells like Thanksgiving when it's baking in the oven, and I had roasted veggies in the oven with it. I came home early to get dinner started because Lord knows roasted veggies take a good hour and a half to get the consistency that we love it. Anyway, so my kids come home with their dad at supper time, and in walks my son. I swear to god the door was not even two inches open, and he was like, "MOMMM!! It smells so good in here!! What's for dinner!? I know it's something I'll like because there is nothing you make that I don't like." Then Kenzy comes in and smells everything and sees Momma made her favorite. Burnt broccoli. (Seriously, when I say I cook our veggies long, that's why. We love crisp broccoli. It's so good!!)
She comes over and starts kissing my thigh in excitement over BROCCOLI!! Who even does that? Then she noticed the leftover brownies on the table for dessert.
"Momma, I just love you so much! Why do you have to be such the best mom and best cooker!?"
My kids get just so excited over food and fill me with compliments all the time. At that age, I feel like I didn't know just how good I had it. A mother who had all four of us sitting down to a home-cooked meal five nights out of 7. A mother who put so much love into her food and made that time around our table so special. A mother who prayed each night before we ate. I was lucky and owe it all to my momma for the wife and mother I am today.
I have to say my husband is just as appreciative too. I can't let him hanging here. He said tonight as we were cleaning up how much he loves our family dinners. I know how much I talk to you guys about family dinners and how important that time is. I can't say it enough. A lot can happen around the dinner table. The stories told and the days shared — the food you enjoy. The family and friends you gather with. Most of all, the memories it makes.
Folks, if I didn't have the parents I had, and the memories they gave me, I would have nothing to write about. My writing comes from my life and all the wonderful memories from the past thirty-five years. My parents made family time an important time, and dinner time was top on that list. Anytime around our dining room table surrounded by family and friends are some of my favorite times. Some of the best memories made are gathered around a table.
Gram's Chicken Stuffing
Ingredients:
• 4 boneless chicken breasts
• Salt & Pepper
• 1 can of Cream of Chicken Soup
• 3/4 cup sour cream
• 1 box Stove Top Chicken Stuffing
Directions:
Prepare your stove top or homemade filling and set aside.
Rinse chicken and place in a greased 9×12 casserole dish. Sprinkle with salt and pepper.
Mix together soup and sour cream in a bowl, then pour on top of chicken.
Top with filling.
Bake at 350 for 45- 60 minutes or until chicken is cooked.