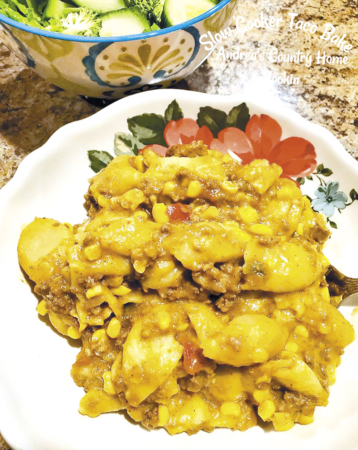 First off, I am so sorry I missed Mother's Day! I knew weeks ago what I was going to write about, and last night said to my hubby how I was writing for Mother's Day this week. He is the one that pointed out I would be a week late. I was so disgusted! I
First off, I am so sorry I missed Mother's Day! I knew weeks ago what I was going to write about, and last night said to my hubby how I was writing for Mother's Day this week. He is the one that pointed out I would be a week late. I was so disgusted! I look so forward to special weeks like this and holidays — I live for holidays! Mother's Day is such a special day, though, but I guess it's still technically this week, so I will write about it anyway.
I always knew I wanted to be a mom. Back when I was younger, I wanted four kids. All four years apart. (Was I crazy!?) I got married in 2005 at the young age of 19 but knew we didn't want kids right away. We wanted to wait at least a few years. In October of 2008, I found out I was pregnant.
I remember my heart dropped, and it felt so unreal. I had to tell my husband right away, so my cousin Lindsay Clark and I drove down to Jiffy Lube, where my husband was working at the time as a second job on the weekend. On the stereo in the car, I played "With Arms Wide Open" by Creed. A song about having a baby that I always loved. Plus, at the time, they were one of my favorite rock bands. With that song playing in the background and him in his sexy Jiffy Lube mechanic get up, I told him we were having a baby. He was as surprised as I was, but very excited!
Even though we were trying, it was still like, "Holy moly, Batman, this is really happening!?" We were both still young but very excited to make our family bigger. I couldn't wait to hold this baby in my arms. My very own baby!! I could dress them up, and they would call me Mommy. I couldn't wait for their first steps. I couldn't wait for their first day of school. I couldn't wait to pack their lunch and write special notes. To kiss boo-boos and read bedtime stories. In my gut, I had a feeling it was a boy. I wanted a boy first for some reason.
Let me just tell you that this kid gave me a run for my money before he was even born! I was so darn sick. Like, morning, afternoon, night, in the car, at work, and in public. It was awful! God bless my husband; the first few weeks, he would come pull my hair back when I got sick.
As time went on, I became a professional at it because I was sick so much. My husband would then just yell into the bathroom, "Are you OK, babe?" He still cared, but I did it so much that it became the new normal. Once we found out it was a boy that made it even more real, but I still couldn't go pick up lunch meat at the deli. Nope. I ordered that meat and ran until they cut it up. I packed Chris lunches and made him sandwiches, so not getting it wasn't an option. I just couldn't eat it, smell it, or look at it without feeling completely nauseous. 
By month six, my doctor finally gave me medicine after losing 34lbs. They probably figured this chick could stand to lose a few pounds, I guess. Gee whiz, that wasn't the way to do it! 
I was due July 25, on my dad's birthday. In the blazing heat of the summer. Was I crazy, again!? What were we thinking!? I mind the heat so much, and now I was carrying around this baby in the heat of summer! July came. My feet were as fat as fat, but I looked good. I think I carried most of my weight in my feet, honestly. Hahaha! A week before my due date, I was walking around at the Hughesville Fair! I ran into people I knew, and they thought I was crazy. Nine months pregnant, and it was hotter than hot, but I was loving life! You know why!? It was the best I had felt in months! I wasn't sick anymore! I walked around that fair, licking the delicious, powdered sugar off my fingers from my funnel cake, and showed off them sexy fat toes in my flip-flops. I was living high. 
July 25th came, and no baby. July 26th, no baby. July 27th, my water broke, and contractions started at 3:40 p.m., and we headed out to the hospital at 6:00 p.m. that night to meet our baby. I had to finish baking my peanut butter cookies with blue sprinkles for all my hospital guests after he was born, and we needed dinner first! Little did we know that it wouldn't be until July 28th at 6:38 p.m. until he was born.
Tyler John McElroy gave his momma a run not only in the womb but trying to get out also. But there he was, 8lbs. 10 oz., jet black hair, and a cute little curved little pinky just like his momma. My heart melted. I instantly fell in love. I never knew being a mother could feel so incredible! I have dreamed of this my whole life! I never knew what I wanted to do for a living, but I knew 110% I wanted to be a mother.
Then, five years later, our precious little Kenzy Mae was born. A little bit easier pregnancy and much smoother labor. We were blessed with a son and a daughter who completed our family. I have kissed boo-boos. I have read probably thousands of bedtime stories. I love watching my daughter out in the yard pick me flowers and come running through the yard excited to give them to me. I have watched my son grow into such a fine young man who loves his momma more than anyone in this world. I swear he is the biggest fan of my cooking too. He always tells all his teachers about me. *giggles*
Then my daughter literally prays and thanks the Lord at dinner that her momma is a "good cooker." She has prayed this for years now, and it is the sweetest thing! Have I been the most perfect mother? No. Have I made mistakes? Yes. But have I loved and cared for my children as much as I possibly can and give them a warm and loving home? YES! Is being a mom my most favorite thing ever? YES! It is the best job in the whole world, and I am so grateful for the time I had with them at home before they went to school. They made me a momma, and there is nothing in this world I would rather be. I hope all you mommas had a very wonderful day on Sunday. That your kids showered you with sweet homemade cards, made you dinner, and told you how much they loved you. Because whether you are a stay-at-home momma, working momma, step momma, foster momma, or all the above, you are amazing! Happy Mother's Day, Beautiful!
Easy Slow Cooker Taco Pasta 
Ingredients:
• 1 lb. lean ground beef
• Salt and pepper
• 2 Tbsp. onion (chopped)
• 15 oz. crushed tomato
• 1 bell pepper (chopped)
• 1 cup of jarred salsa (I used my homemade)
• 15 oz. canned corn (drained)
• 4 Tbsp. taco seasoning
• 2 ½ cups chicken broth
• 12 oz. shell pasta
• 2 cups extra sharp cheese
Directions:
Cook meat and season with salt, pepper, and onion. Cook until browned. Drain and place in a greased Crock-Pot. Add the bell pepper, crushed tomato, salsa, corn, seasoning, broth, and stir. Cook on low for 5-6 hours, or high for 2-3 hours. Stir in pasta about an hour before your meal is done. Crock-Pot times may vary. (Or boil pasta and add to it last minute.)
Then add cheese and stir.