February 12, 2020
194 Views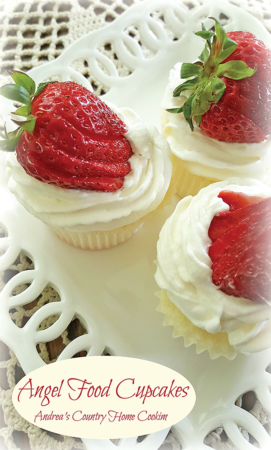 Thursday nights usually consist of going over to the farm for dinner at Mom and Mark's. Some nights it can be the funny farm. It depends on how wound up we all get! We all say it's one of our favorite nights of the week because we get to be together. Washing dishes and looking
Thursday nights usually consist of going over to the farm for dinner at Mom and Mark's. Some nights it can be the funny farm. It depends on how wound up we all get! We all say it's one of our favorite nights of the week because we get to be together. Washing dishes and looking out the bay window seeing all the cows up on the hill, is the sweetest thing.
Meanwhile, my brother is singing some crazy song on the radio and scrubbing them dishes like nobody's business. My sister-in-law, Loren, sometimes will come up behind him and agitate him to get him to play fight. It's the sweetest thing, those two. They crack ya up.
It's dinner and a show really. Mom will tell us her hilarious jokes she hears through the week during dessert time. "Why did the elephant wear red shoes?" — So that he can sneak through the strawberry patch! She always has some knee slappers, and that one I just shared with you is her favorite, hahaha! My stepdad, Mark Metzger, just takes all of us crazy critters in. He loves it when we come over each week. He'll ask mom the beginning of the week, "Are the kids coming over on Thursday?" Mom says he looks forward to it as much as we do. I think he just enjoys getting on Loren and me about our nose rings. He always tells us not to get struck by lightning. *giggles*
But in all seriousness, this man has the biggest heart. Last week he told us he wanted to take us all out to Waltz's Creamery for dinner on Thursday night. He said we had a lot to celebrate.
My sister-in-law, Loren Perry, just got her Masters. She has worked so hard. Working full time, studying, has a toddler, pregnant, and takes great care of my little brother. I am super proud of her. She is an amazing teacher, and our school district is so lucky to have her. Then, I was asked back in December to do a cooking show for "On the Pulse," an online media outlet. I had my first shoot at the end of January, and my very first Valentine's episode will air this week! We are all very excited! What an opportunity they have given me, just like the Webb!
It's so special to have a family who loves you so much and celebrates your accomplishments. To have that support 365 days a year is something I don't take for granted.
Even our friends are more like our family. Valentine's Day just isn't for couples. It's a celebration of love for family, friends, and people who make you smile each day. This Valentine's Day is on a Friday, and typically on Valentine's Day, we spend it with our kids, then the weekend after we go with our friends to Happy Acres and enjoy their special Valentine's dinner for two. For the past five years, we have celebrated Valentine's Day as a couple, the weekend after, with our friends, and wouldn't want it any other way. This year, we are going out on Valentine's night with our friends to Happy Acres. We will take our kids to Hoopla's one night next week and have our Valentine's celebration with them first. They get super excited when our babysitter comes over anyways. We rarely get a babysitter, because our kids go with us wherever we go. Will I feel guilty on Friday night, Valentine's, leaving them? Maybe a little, but I don't think one Valentine's night away will change anything. They know they are loved, and know mom and dad sometimes need a night out! So, if you are going out this Valentine's, enjoy a meal at Happy Acres, or even Waltz Creamery! Stay in and get a pizza or cook for the ones you love. Some people think Valentine's Day is cheesy, but it's a day just to celebrate everyone you love. Most important, tell them you love them. Life is short, let's celebrate every chance we can, no matter how big or small.
Angel Food Cupcakes
• Box of angel food cake
• 2 tablespoons sugar
• 1 cup heavy whipping cream
• Strawberries
Bake the angel food cupcakes as directed on the box.
For Icing:
Put beaters in freezer for 10 minutes or so. Place the sugar into the mixing bowl and add the whipping cream. Beat with chilled beaters just until the cream reaches stiff peaks. Place in piping bag and top on cooled cupcakes. Store in refrigerator until ready to serve. Top with a fresh strawberry when ready to eat.