In Sports
January 8, 2020
440 Views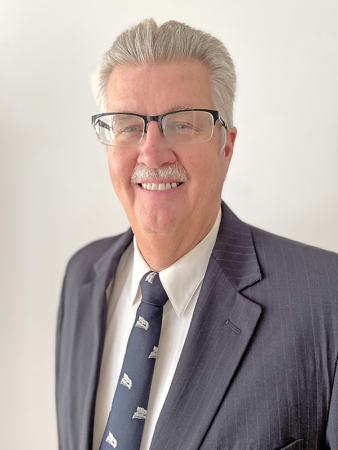 Among the baseball dignitaries to be gathered at the January 15 Williamsport Crosscutters annual Hot Stove Banquet will be a face many may not recognize, but as soon as he opens his mouth the recognition will most likely be there. Following the past 20 years of distinguished service as the team's Public Address announcer the
Among the baseball dignitaries to be gathered at the January 15 Williamsport Crosscutters annual Hot Stove Banquet will be a face many may not recognize, but as soon as he opens his mouth the recognition will most likely be there. Following the past 20 years of distinguished service as the team's Public Address announcer the Crosscutters will be inducting Montoursville's Rob Thomas into the Bowman Field Hall of Fame.
It marks the third member of the Montoursville community to be enshrined with Hall of Fame laurels in recent months with Mike Mussina entering Cooperstown and brother Mark honored by the West Branch Valley Chapter Pennsylvania Sports Hall of Fame.
When reminded of the trio, the appreciative Thomas responded, "Thank you very much, but I don't consider myself anywhere near the sports accomplishments of the others!"
"I never gave it a thought. When I was notified about it you could have knocked me over with a feather. It was a big surprise as much as anything. I had no idea that anything like this would ever happen to me. I just go to the ballpark every game to have my fun and do my job. I am really honored to think that I will now be included in a group with Bill Pickelner, Thomas Richardson, Frank Lucchesi and a host of others who have done so much for professional baseball at Bowman Field."
Thomas' Crosscutters relationship began when his late wife, Kathy, saw a notice posted on the bulletin board at her Clear Channel workplace that the team was looking for a public address announcer. She made the suggestion that Rob should apply for the position. That was twenty years ago and the rest, as they say, is history.
"It has been great and there are many things I really enjoy," Thomas said. "The people I work with, the people that I get to see almost every night and the fans that come to the games. It really is a disc jockey type job. I play music, read commercials and keep things moving during a nine-inning baseball game. But I can't say that there is any one thing that I enjoy more than any other part.
"About 95% of the announcements made during a game are scripted as the Crosscutters are like any enterprise that has sponsors. Throughout the game there are occasions where the various
sponsors are recognized.
"When I arrive at the ballpark the job routine is pretty standard. The first thing is to make sure I have the lineups for the game setup and have the music for the game in order. We have what is called a 'game day script' that I review to make sure I am up to date on any changes that may have been made from the previous game. We begin playing music at 5:30 p.m. before the gates are even opened. Once the gates open at 6:00 p.m. until the start of the game at 7:05 p.m. we have the scripted announcements to make in conjunction with what Gabe Sinicropi may be doing on the field prior to the game.
"One of the things now being done is most of the players have their own 'walk-up music.' To the players that is one of the most important things. They will submit what they would like to have as their walk-up music to Gabe and he reviews their requests to make sure it is family friendly music. Those choices are then put into the computer. It becomes my job to make sure I am playing the correct cut when each player comes up to bat. Sometimes a player might have several songs that he wants played for each time he comes to bat. But it is all in fun and it all runs thru Gabe."
When asked about any microphone bloopers he might have been a part of Thomas smiled fondly in remembrance.
"One night we had a big crowd and we had a big American flag out on the field that was being held by several people. When it came time to play the anthem I hit the button and nothing happened. After a brief pause I made an announcement to the crowd that due to technical difficulties the anthem wasn't working and suggested we would sing it together and I started singing the anthem. Luckily, the crowd joined in and we sang the anthem.
"Over the years the Crosscutters have meant an awful lot to me, there is no question about that. For the people that are Crosscutters fans and loyalists it is something they can do for an evening. They get to know the players because they are here all summer. For even the casual fan it is a nice evening out. It is what I used to call a cheap date. You can get box seats tickets for $8.00 and even if you are not a big baseball fan it is an entertaining evening. To me that is the beauty of minor league baseball. Sometimes we kid that a Crosscutters game is nine innings of entertainment interrupted by a baseball game."
For a quarter of a century Thomas has been the public address announcer for a variety of Montoursville High School sports, is now in his third year as the event announcer for Penn College sports and serves as one of the PA announcers each August for the Little League World Series. His talents have also been heard at the Ripken Stadium in Aberdeen, Maryland where for the past several years he has been the PA voice of the Maryland State Baseball championships.
For Thomas, helping the Crosscutters extends beyond the press box. For the past three years he has opened his home to host several Crosscutters players each summer. In keeping with his new HOF profile his house guests have included the Phillies 2018 Number 1 draft pick third baseman Alex Bohm and Spencer Howard, a 2017 second-rounder now considered as one of the Phillies top rated pitching prospects.
Its' been said 'tis better to be seen than heard.' For those attending the Hot Stove Banquet, Rob Thomas will be staring in both capacities.