In Leaders
December 18, 2019
1190 Views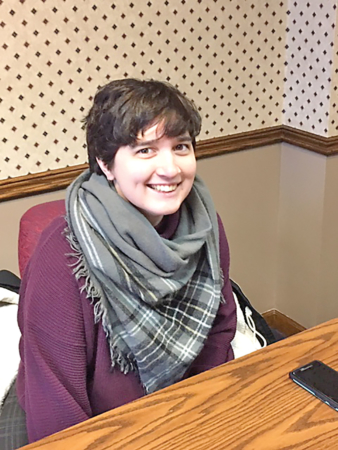 How do most folks in Lycoming County get information about their region? The local daily newspaper has been suffering a shrinking readership and subscriptions for some time now. Newspaper circulars in restaurants and grocery stores have some local items, generally revolved around school activities, sporting events, or award presentations. Webb Weekly has a unique niche
How do most folks in Lycoming County get information about their region? The local daily newspaper has been suffering a shrinking readership and subscriptions for some time now. Newspaper circulars in restaurants and grocery stores have some local items, generally revolved around school activities, sporting events, or award presentations. Webb Weekly has a unique niche – a free newspaper available in print and online, featuring a vast variety of different writers and features, which enjoys the largest readership in the county. But, young people use print less and less as they live and die by their electronic devices and thus are getting harder and harder to reach — until recently.
Anne Reiner was raised in Trout Run and cyber schooled through high school, then attended Geneva College in Beaver Falls, PA, graduating with a degree in journalism in 2013. A very sharp young lady, she secured internships in Washington, D.C. and New York City, but then wanted to spread her wings. She decided to head west to take a job with a lobbying firm in New Mexico. She loved the open spaces of the American West; after a year, she found that she missed journalism, so in 2015 she found herself back in Williamsport, taking a job with the Sun-Gazette.
In the fall of 2018, Anne sat down with me and discussed an idea she had. She envisioned an in-depth local news and cutting-edge multi-media coverage type website, especially focused on young folks such as herself. I loved the concept but honestly admitted to her that my skepticism was high. She had no financial backing, no staff outside of herself, and wanted to appeal to a demographic that had no money!
Yet what Anne lacked in resources, she more than made up for in sweat equity. Despite all the difficulties, On the Pulse (onthepulsenews.com) was launched on January 19th of this year. This 28-year-old journalist, videographer, and editor has created an amazing online Lycoming County news outlet.
Obviously aimed at a millennial audience, the quality has caused those of us on the senior side of life to find it a wonderful source of up-to-date information on Lycoming County. Reiner's short but informative articles and riveting videos have covered everything from local elections to life flight crews, from homelessness to human trafficking, from business startups to Big Sisters. She pulled out of ex-Congressman Tom Marino, fascinating details about his relationship with Donald Trump, his battle with kidney cancer, and his future plans. It is astounding how much Anne can pack into a five-minute interview. She is a one-man band, conducting the interviews, doing the filming and editing, then posting on the website.
Still, one month from its first anniversary, On the PULSE has had 150,000 video views, 71,000 website views, and 1,400 Facebook likes. With the wind in her sails, Anne is setting her sights in the coming year to expand the video production, begin publishing a local news podcast and build a connection with local colleges in the Greater Northcentral region.
There is a chance for the local populace to become an active part in this exciting, entrepreneurial effort. On the PULSE will be launching its 2020 Kickoff Fundraiser on January 10th from 6:00-8:00 p.m. at the Covation Center, 217 W. 4th Street in Williamsport. Four Friends Winery will provide each guest with free wine tasting, and there will be lots of good food. General admission tickets are $25/each, and business sponsorships range from $250 to $500. If interested in attending, contact info@onthepulse.com. And full disclosure here, yours truly has been privileged to be one of the speakers at this event. I wouldn't miss it for the world!
Larry Stout welcomes your comments or input. He can be reached by email: lionwebbweekly@gmail.com.