October 23, 2019
453 Views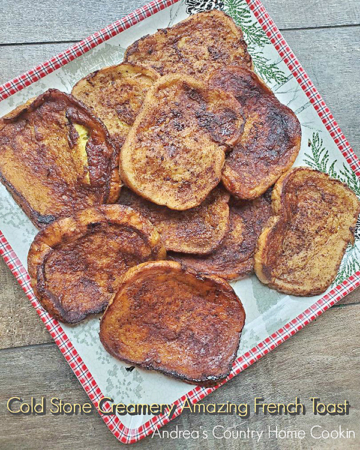 So, over the past few months you have gotten to know my family and myself. So you know that I hate the heat. I'm never sad to see summer go. Like ever. I welcome fall with open arms. I could live in fall all year honestly. It's my favorite season! I am such a cozy
So, over the past few months you have gotten to know my family and myself. So you know that I hate the heat. I'm never sad to see summer go. Like ever.
I welcome fall with open arms. I could live in fall all year honestly. It's my favorite season!
I am such a cozy person. I love to bundle in warm toasty clothes, and wrap up in a big fleece blanket. I love candles burning, and cozy fires are the best! When it gets cold, I love making more comfort foods. Toasted cheese sandwiches dipped in tomato soup is a simple dinner that is perfect for a fall day. The older I get, the more in love I get with soups. I love me some casseroles, and anything with stuffing. That's how I keep my girlish figure. Haha!
But, I think my favorite is our cold Sundays breakfast tradition now. We would get up on a chilly Sunday morning and get ready for church. Go praise the Lord at our little white church out here in the country, at Buchanan Baptist. Visit with my church family, then head home to start breakfast. Any given Sunday could be different. Breakfast sandwiches, a breakfast casserole, pancakes, eggs and bacon, or ham, eggs, and cheese. I love trying new things, and seeing what new things I can whip up.
Well, last Sunday was our first chilly Sunday since spring! So I said to my husband, how does french toast, bacon, and eggs sounds for breakfast after church tomorrow? He loved the idea, and I knew in my head I wanted to do a spin on french toast. We were just at Walmart the night before and bought coffee creamer. Not just any coffee creamer, but Cold Stone Sweet Cream Creamer. I mean, it has a picture of a big bowl of ice cream on the front of it. It had to be good!
That next morning after church I started my egg mixture, adding that creamer to my french toast mixture. The smell was delicious. Chris walked into the kitchen and said, "What is that smell? It smells amazing in here, babe." Cooking it smelled even better, and instead of putting the cinnamon and sugar in the egg mixture, I sprinkled it on a few minutes after frying it. Making the outside crisp. I can't even tell you how awesome this was. My husband and I both said it was the best french toast we ever had. The flavor from the creamer, and the cinnamon and sugar on the outside of the french toast gave this such a different flavor. Then add bacon, and eggs, and it's a breakfast made for a king! You are just going to have to try it to believe me, and there is no better day than a Sunday. I'm so glad we have Sundays. Family time. Praisin' our Lord. And big ol' breakfasts. It's what I love about Sundays.
Cold Stone Creamery Amazing French Toast
• 8 large eggs
• 3/4 cup Cold Stone Sweet Cream Creamer – You can use any vanilla coffee creamer if you can't find cold stone.
• 2 teaspoon vanilla extract
• 8 to 10 thick-cut slices of Italian Bread
• 1/4 cup sugar
• 2 teaspoon ground cinnamon
• 10 to 12 tablespoons salted butter, for pan frying
In a large bowl, whisk together the eggs, creamer, and vanilla until fully combined. Pour the mixture onto a large cookie sheet or baking dish with edges. Dip the bread slices into the mixture, being sure to coat both sides evenly. Let sit a few minutes on each side so the bread can absorb the mixture. In the meantime, in a small bowl, whisk together sugar and cinnamon; set aside.
Melt 3 tablespoons of the butter in a large skillet over medium heat, and pan-fry two slices of battered bread at a time until golden brown, about 2-3 minutes per side. When the second side is golden brown, generously sprinkle cinnamon and sugar onto each piece and flip again. Let the sugar caramelize for a minute or two; then flip and repeat the same process. Remove from the skillet and transfer to cookie sheet and place in warm oven till the rest are finished; repeat process with remaining butter, battered bread and cinnamon sugar, two slices at a time.
Serve with butter, and sides of bacon of course!