October 16, 2019
471 Views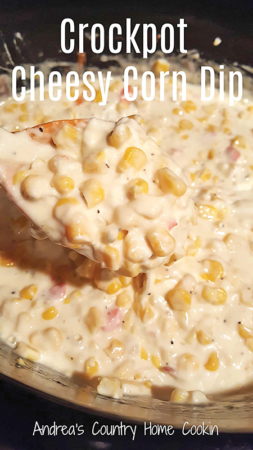 Two weekends ago, we were at this really nice neighborhood picnic. Not in our neighborhood, but kinda. I say this because when you live in the country, a few miles isn't all that far. Everyone knows everyone out here. You mow grass; you wave to cars passing by. It doesn't matter if you don't know
Two weekends ago, we were at this really nice neighborhood picnic. Not in our neighborhood, but kinda. I say this because when you live in the country, a few miles isn't all that far. Everyone knows everyone out here. You mow grass; you wave to cars passing by. It doesn't matter if you don't know them. Us country folk like to be friendly! You take a walk; you wave to the cars passing by. Neighbors come out and say, "Good morning! How's the family!?" I honestly can't remember the last time I walked around the neighborhood and didn't stop to say hi to someone in a car driving by or someone out in their yard. And I walk at least twice a week or more. It's pretty neat to know your neighbors even a mile up the road.
At this party, some people came up and said, "Hi Andrea. I read your column and just enjoy it so much!" Or, "Your recipes are awesome! I've tried quite a few of them!" I never met some of these people, and there were at least six or more who came up to me and commented on my column. It's so neat to hear this.
Now, even though they are my mom and stepdad's neighbors, it was their turn to have the neighborhood picnic, and we were asked to join. These folks were all so kind. The neighborhood has been having this picnic for the past 28 years. Some I knew, and some I just met, but you know the best part? There were probably at least fifty people there, and my mom had tables all under these beautiful tall trees in their yard. It was a gorgeous day for a picnic. There was much talk of farming, as a lot of our neighbors out here are farmers. Talk about life, and family, and good food around the tables. I didn't see one person with their face planted in their cell phones! Everyone was just enjoying each other's company and the abundance of good food. It was so good to see people socializing all afternoon like we should.
A few different people told us that they hoped to see us next year. It was so kind to be invited back, and I loved all the folks we got to meet and catch up with the ones we knew.
Neighbors are important people in our lives! Yeah, I know, some neighbors aren't nice to be living next to. I get that. But it doesn't hurt to kill them with kindness! A smile and a "good morning" can go a long way. It's not like you can pick your house up and move. These are people that we see coming and going almost every day. We know their cars, we may know their family or their pets! Get to know them if you haven't met. Smile and wave. It's good to have neighbors who have your back. I know I love all ours and our neighborhood. I'm talking miles instead of blocks. Be a good neighbor.
Here's a recipe perfect for any gathering or picnic!
Crockpot Cheesy Corn Dip
Ingredients:
• 3 cans (15 oz. each) whole kernel corn, drained
• 1/2 cup mayo
• 1 cup pepper jack cheese, shredded
• 1 cup mozzarella cheese, shredded
• 1/3 cup monterey jack, shredded
• 1 tsp. kosher salt
• 1/2 tsp. black pepper
• 8 oz. cream cheese, cubed
• 1/2 red pepper, sliced and diced
Spray a 6 qt slow cooker with non-stick cooking spray. Add corn, mayo, pepper jack, shredded cheeses, red pepper, salt and pepper to slow cooker and stir to combine.
Top with cubed cream cheese, cover and cook on low for 2 hours.
Stir well and serve with crackers or nachos!