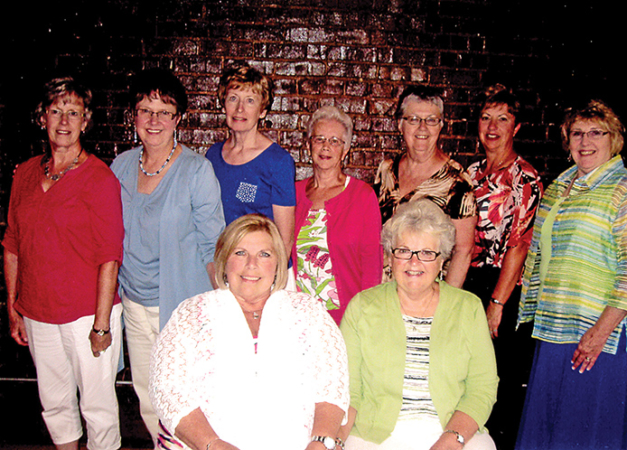 There has never been a time when so many instant communication options are available for public use. Twitter, Instagram, and YouTube are commonplace. Most everyone shares their personal stories on Facebook and uses the medium to troll for friends, often boasting about how many 'friends' they've connected with. But in reality, are those 'friends' really
There has never been a time when so many instant communication options are available for public use. Twitter, Instagram, and YouTube are commonplace. Most everyone shares their personal stories on Facebook and uses the medium to troll for friends, often boasting about how many 'friends' they've connected with. But in reality, are those 'friends' really friends?
Forget Wikipedia, the old-fashioned Webster's Dictionary defines 'friend' as "a person whom one knows well and is fond of, an ally, supporter, or sympathizer." True friends are not made by pressing a button and asking them to like you. The best of friendships withstand the test of time.
For the past 45 years, a group of local women has shared a friendship bond that truly defines Webster's rationale and far exceeds even their wildest expectations that sprung out of a 1973 tailoring class at the former Williamsport Area Community College. On a Thursday evening 45 years ago three South Williamsport women, Mandy Feinberg, Flicka Losch, and Jean Lowery began a life-long friendship that has since grown to include South Siders Ellie Peck and Carol Waltz, Williamsport's Sharon Stout, Loyalsock's Marcia Campbell, Montoursville's Nancy Celline and Montgomery's Patti Stover.
Every year since the group, with a few changes in participating members, gather every other Thursday night at the rotating homes of its membership. While the women share a common interest in fabrics and sewing, it is the friendship and conversation that has strengthened the bond they share. While all but Lowery (a seamstress with Timeless Interiors and Furniture) and Waltz (an organist at Messiah Lutheran Church) are retired, the women's professional backgrounds are varied. Stout and Losch were teachers, Peck, a nurse, Celline worked as a dental assistant and in retail, Campbell was involved in banking and financial aid at Penn College, Feinberg worked in the insurance industry and at AAA and Stover was a supervisor in the penal system.
Between them, they have 22 children, 45 grandchildren, and one great-grandchild — giving plenty of fodder for conversation and picture-sharing.
Reflecting upon that 1977 beginning none of the three 'group founders' gave much thought to what might follow in the years ahead.
"When we first got together we always hoped our relationship would grow, but we didn't think a lot about the future," Losch reflected. "We were young and just beginning families, and that was all we really thought about. In those earlier days, we made clothes for our kids, and I even made a few leisure suits for Joe (husband Joe Losch) to wear to work. I have pictures that are now pretty funny to look at."
"The three of us signed up for that course back in 1973 to learn something new. We all sewed, but we were eager to learn more about tailoring," Lowery added.
"For me, I took that class to get out of the house" Feinberg confessed. "It gave me a chance to get out of the house and have Ed (husband Ed Feinberg) watch the kids. When that class was over, I thought what are we going to do now? So we decided to keep getting together. Since we began going to the class on Thursday, that was the day we picked to meet, and now we've been doing that every other Thursday for the past 45 years."
The following year the group began to grow as Waltz joined their ranks.
"I'm not a sewer, but they let me join anyway," Waltz added. "Our kids were all pretty much the same age, and we had a lot in common through our children's activities. There have been a lot of great memories, but I really enjoyed the progressive dinner parties that we used to do when we would go house-to-house and all the birthday and anniversary parties that we have shared over the years. We've also had grandmother showers when each one of us became grandmothers."
For Peck, another sewing convert, the collective talents of the women have created so many memories.
"When I joined the group I learned a lot about sewing because I didn't do much of that. But it has been the friendship. These women have all been like sisters to me.
"We've done a lot of really neat things, but one thing that is very special to me is the quilts that we've made for each of our children when they got married. It was a labor of love for all of us, and it created a very special keepsake for our children."
In 1976 Marcia Campbell came on board and somewhat unwillingly became the group's historian.
"I became the group historian mainly because nobody else wanted to do it. I had all the photos we had taken so I just dug in and it took me a couple of years to create a history for all of us to enjoy. Forty-five years is a long time to be with the same group of friends. It is really impressive to have eight good friends because a lot of people don't have that in their lives. There are a lot of things to remember, but it has been the laughter we share, especially when you look back at these old photos and see the way we dressed and the things we've done over the years."
Operating for many years without a name it was an oft-repeated comment that has since stuck as their calling card.
"Often when meeting others in the community our group became a topic of discussion," Feinberg explained. "Many of us heard the same thing as folks would refer to us as being a member of 'That Group.' The moniker stuck and that is how most folks now refer to us."
While they have a name, they don't operate with many rules. Their gatherings allow for interruptions at any time they want. The subject can be changed at any time, and everybody follows right along. What has been a constant is a lifetime of fun together.
For Lowery, who along with Stout operated a business together (Drape & Dress) for several years, friendship has been the most important thing.
"You can complain and nobody takes it personally. We can vent about our jobs, our husbands, our children. There has always been a camaraderie that allows us to share things in our lives. I think that has been very important to all of us. We've always been there for each other, and you can always count on each other for help."
Feinberg agreed stating, "What has been so special about this group over the years, aside from all the sewing, we've shared so many things together. As the years passed the sewing took a back seat because we are such a core group. The friendship is the bond, and we are all like a support group to one another."
Celline's association with the group dates back to 1982 making her the 'rookie' member.
"It's just been terrific. All these years later, when you look back and see the pictures and think about how many years we've shared, the wonderful things that have happened and the sorrows that we've all experienced and made it thru with each other's help. I'm so blessed to have been a part of this group. It is really difficult to explain how I feel and what it has meant to me."
Although 'conversation' has gradually out-lapped sewing Celline calls herself 'one of the rare ones.'
"I still sew. I bring something to every Thursday meeting to work on. Over the years we have learned different things about sewing from one another and although some of the members don't sew that much anymore those things we have created have produced lasting memories for all of us."
For Stout, the thoughtfulness of That Group after her husband (John) had taken a new job in Mechanicsburg, is something she has long remembered.
"I was pregnant with our third daughter (Laura), and we had moved to Mechanicsburg area. The group got together, and they all drove down so that we could have one of our Thursday meetings at my house. It was the most wonderful thing that they would travel that far to see me and keep me as part of the group."
"With these very special women, there has been so much friendship and loyalty. John would like to move to Florida (where they spend the winter), but I can't leave my friends. They are there for you through thick and thin, and I've shared things with them that I've never told anyone else. It's a super friendship, and it is wonderful."
Unlike the other eight members of the group, Stover began her second association in 2005 after having been a member from 1974 to 1982 when work responsibilities make it difficult for her to stay involved. Despite the passage of time not much has changed in her mind.
"I haven't noticed much difference when I came back, except we're all older," said Stover with laughter. "One thing I did notice is that this second time around there is a lot less sewing and a lot more conversation going on. Perhaps we could qualify for a production of 'the housewives of Williamsport.' It has just been a great opportunity to get together and share what is going on in our lives."
Even when they are not together, they've shared a 'travel bond' from various trips each of them has made. It all began when one of them brought back pencils from a vacation spot. Since then the tradition has grown to the point the women have pencil collections numbering in the hundreds marking the trips they have individually taken.
"We are all blessed by what we've been able to share," Losch stressed. "They are always there at any time. All you have to do is make a call or say something at a time of need, or if you just want to share some good news. We've celebrated children with showers, their graduations and weddings, milestone anniversaries, special occasion parties and just the opportunities to be together for no special reason at all. We can act silly and have fun."
For 45+ years their lives have been enriched by a friendship bond not experienced by many. There are numerous groups and associations but 'That Group' is truly something very special. It has withstood the test of time!
2 comments
Posts Carousel