In Sports
February 20, 2019
137 Views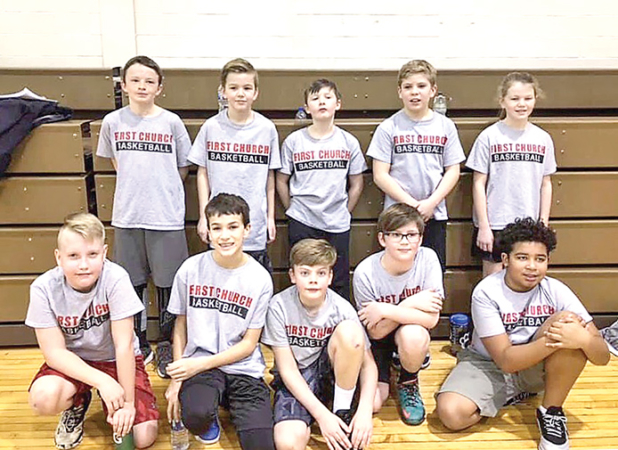 I want to congratulate all of the youngsters on another successful basketball season. Yes. The John Bower Church League has been around for a very long time. It's the best. Props to the many volunteers behind the scenes. Your contribution to this venue shouldn't go unnoticed. Thank you. We were a tad worried about this
I want to congratulate all of the youngsters on another successful basketball season. Yes. The John Bower Church League has been around for a very long time. It's the best. Props to the many volunteers behind the scenes. Your contribution to this venue shouldn't go unnoticed. Thank you.
We were a tad worried about this coming year as league officials were scrambling to find a new home. The old courts turned into a bowling alley/arcade. Thankfully Penn College and the Williamsport Area School District answered the bell. Well done.
OK. Now for a small gripe.
I learned that there are four major components of every basketball game. Coaches, players, officials, and spectators. Sounds simple right? Look, I am not here to lecture, but after attending a few biddy hoops games this winter perhaps it is time to get back to the basics. The youth basketball experience should be totally fun, and it is very important that every person understands these roles.
We should be more appreciative and supportive of those who are donating their talents. Coaching basketball takes up a large amount of time, and it is a lot harder than it looks. Trust me. These youth mentors are volunteers, and they are learning the game too. They aren't getting paid and despite the rumors — they could really care less on who wins and losses.
I get so mad when I overhear someone in the stands say, "This coach has absolutely no clue." That might be the case Grandpa, but most of these kids are still believe in the Easter Bunny is real. What is he supposed to do? Youth basketball coaches are far from perfect, but that doesn't give you the right to shake your head.
You are a still a spectator even if you played division 1 ball. I get it, pal. You watch every Duke game on ESPN that doesn't give you the right to question calls. We need to remember that most of these kids are still in elementary school, and very few will ever play beyond. Keep it fun.
Each team usually has one head coach and maybe a few assistants. But when I am in the gym, I hear can 30 or so different people giving instructions. SHOOT TOMMY. PASS TO LAURA. REBOUND SAM. I feel so sorry for these youngsters. They are getting all types of advice from all directions. It's madness.
Don't get me wrong folks. I know that most parents and fans have great intentions, but when we are constantly yelling from the sidelines, this only makes the overall experience less enjoyable. Watch the game, and encourage all of the players and coaches. Encouraging does not mean barking out advice or squawking at the referees. As soon as you stand out from the crowd, you're doing something wrong. Vent over. Cheers.
Posts Carousel