October 24, 2018
615 Views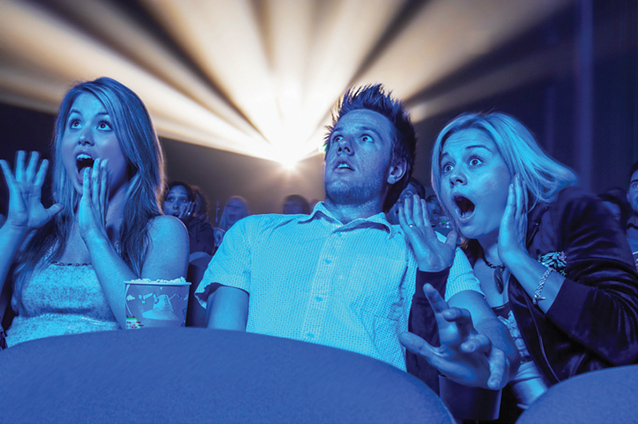 Halloween is an exciting time of the year, particularly for horror fans who embrace the ghoulish and ghastly. Halloween hijinks and costumes may be one way to keep things scary. The array of horror films slated for release also can raise hackles and ensure sleepless nights to come. Here are a few sneak peeks at
Halloween is an exciting time of the year, particularly for horror fans who embrace the ghoulish and ghastly. Halloween hijinks and costumes may be one way to keep things scary. The array of horror films slated for release also can raise hackles and ensure sleepless nights to come. Here are a few sneak peeks at some of the latest entries into the horror film genre.
• "Along Came the Devil": The soul of a girl named Sweeney provides easy access for the Devil when she accidentally invites demonic forces into her life. Her loved ones are called upon to help save her soul.
• "Elizabeth Harvest": Elizabeth moves into the home of her wealthy new husband Henry. She has freedom to move throughout the entire house, with the exception of one locked room. Elizabeth snoops around when Henry is away on business and enters the forbidden room, with notable consequences.
• "The Little Stranger": A country doctor is called to a dilapidated home to help one of the children living there. But the doctor's own secrets and past are soon revealed, and the haunting begins.
• "Mandy": A happy couple living in a remote location finds their situation turns on its head when the wife is abducted by a crazy cult. Nicolas Cage stars and must rage to get his kidnapped wife home safely.
• "Apostle": A man infiltrates a religious cult in 1905 to rescue his sister. The cult's charismatic leader suspects a traitor, and dark and evil secrets are revealed.
• "Halloween": This movie serves as the direct sequel to the original movie made 40 years ago. Michael Myers has been in jail since his killing spree, and adversary Laurie Strode is still coping with the trauma Michael caused. Michael returns to Haddonfield and new horrors ensue.
• "The Clovehitch Killer": A teenage boy suspects that his own father is a serial killer terrorizing their small town. What will become of his discovery?