In Sports
September 5, 2018
2761 Views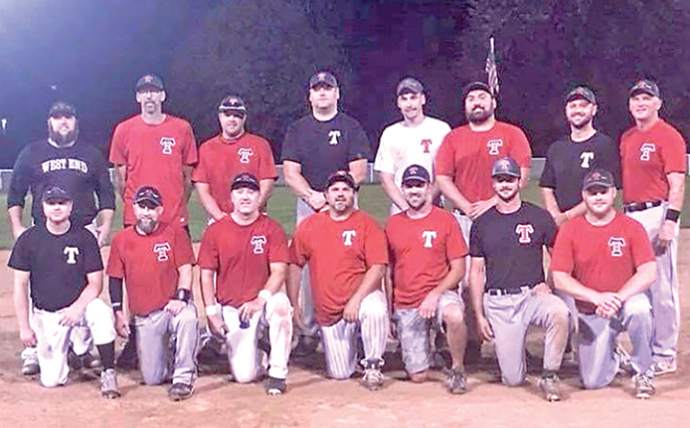 First and foremost, I would like to congratulate my friends at Little League International on their recent successes. The 2018 Little World Series was off the charts, and I wanted to say thanks for another great experience. Jensen and I made it over to a Lamade and Volunteer on a number of occasions. He is
First and foremost, I would like to congratulate my friends at Little League International on their recent successes. The 2018 Little World Series was off the charts, and I wanted to say thanks for another great experience. Jensen and I made it over to a Lamade and Volunteer on a number of occasions. He is obsessed with baseball, and we were there for most if not all of the action.
Hats off to the boys from Honolulu, HI who won this year's title. They were simply brilliant both on and off the field. These young Hawaiians captured the hearts of millions of viewers. Well done kids, and safe travels home. I would also like to applaud the folks from MLB who flew into IPT for the big game. Jensen and I scored two tickets at very last minute, and we were in the stands for the MLB CLASSIC. We were just three rows behind the Mets' dugout with the Asian Pacific team. We didn't understand a darn thing they said, but we had a ball with our new South Korean friends. Special thanks to the fan of Webb Weekly for the total unexpected call. Well done sir, and you will be rewarded. #lastyeariwasinmykayak.
A few days later, I was asked to cover another exceptional showcase. But unlike the Little League World Series, I am almost positive that I was the only one from the media in attendance. I forgot my bug spray, but I had a blast chronicling all of the action of the 2018 Williamsport Fast Pitch Championship. Yes. I also took this opportunity to fish before the games.
Many of my friends still play at a very high level, and this type of ball is nothing compared to the recreational slow pitch league after church that you might be used too. I was totally amazed at how well both of these two teams played. I spotted several youngsters fresh out of college, and even a few well into their fifties still out there making things happen. It was beautiful.
The Beverage Barn remains the area's top dog. These savvy vets know a few things about winning. They were out to claim their sixth consecutive championship. Their opponents in the of best three was a younger squad peaking at the right time. Twin Oaks Nursery was the number three seed and recently knocked off a solid Hyde's Excavating in the semifinals.
Twin Oaks took game one by a score of 6 to 4. Sweet-swinging Sam Bubb lead the mighty Oaks with some great plays and hit a home run. Dude. How many Esposito brothers are there? Game two was outstanding, and I understand the replay is now airing on ESPN CLASSIC. The score was tied at six until the professor, Andy Bennett, cleared the bases with a single to right. 9-6 Barn, heading to the bottom of the seventh. Former Red Raider, Joel Worthington, made things interesting with his impressive two-run bomb. I wasn't there, but some say that his ball ended up in the Harder Sporting Goods parking lot. #playtowin. It was absolutely crushed. Oaks' rally eventually came up short, and the Barn held on 9-8 to force a game three for all the marbles.
The Beverage Barn got out of the gates Wednesday in a hurry. They scored four runs in the first few innings. Sorry I missed it. I was fishing.
Pitcher Trevor Hall had great command. The former Williamsport Area golfer was really throwing well. Lucas Mahaffey sure looks great for just having a baby, and Big Shoe left his shoes in Suburban. Chris Spangler laid down a beautiful sacrifice bunt, and the silver fox Kevin Crane made an unbelievable barehanded play at second to record an out. #hejustturned57.
Oaks chipped away by scoring a few here and there, but Marc Hess provided the dagger. He had a towering two-run triple, but he only made it to second in the sixth inning and stretched the lead to five. Former SJN Issac Beiter, did go yard in the bottom of the seventh, but Hall calmed down by striking out one, and the final out was recorded. Beverage Barn 7-Twin Oaks 4. Congratulations boys. The 2018 Williamsport Fast Pitch Champions.
"This is pretty sweet," Manager Scott Tate explained. "Six straight. The house has been divided. (Tate's son Austin is the player/coach for Oaks) But it's always good to come out on top. The old guys still have it. Congrats to them (Oaks) on a great year. It's refreshing to see so many youngsters out here competing. It's great for the league. Help yourself to that cooler man."