November 30, 2022
819 Views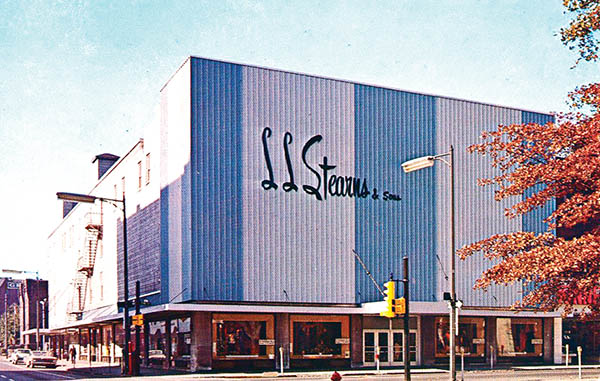 The Thomas T. Taber Museum of the Lycoming County Historical Society will present as its holiday exhibit, Shopping During the Holidays: The L.L. Stearns Department Store," from Saturday, December 3, 2022 until Saturday, January 21, 2023. The public is invited to a free preview of the exhibit Friday, December 2, from 7:00 until 8:30pm. The
The Thomas T. Taber Museum of the Lycoming County Historical Society will present as its holiday exhibit, Shopping During the Holidays: The L.L. Stearns Department Store," from Saturday, December 3, 2022 until Saturday, January 21, 2023. The public is invited to a free preview of the exhibit Friday, December 2, from 7:00 until 8:30pm. The exhibit continues through Saturday, January 21, 2023.
Thanks to the generosity of the late Nancy Stearns and her four daughters, the Museum is able to present this exhibit. The Community Room will be stocked with memorabilia from the downtown department store which flourished from 1889 to 1994. Among the items on display will be the bell which swung over shoppers' heads and is being ridden by a little girl (or elf?), the portrait of L.L. Stearns, photographs, boxes and shopping bags, merchandise, advertisements, clothing and a few surprises! Many of the items donated by the Stearns family have not been seen since the store closed.
In conjunction with the holiday exhibit, the Museum will be holding an ornament sale on Saturday, December 3, from 11:00am until 4:00pm and with special hours on Sunday, December 4, from 1:00pm-4:00pm. There will be no charge to view the exhibit during these times. The ornaments have been created by some of the most talented regional artists. The artists participating this year include: Lisa Bitler (pottery), Amanda Emig (puffy foam snowmen, illustrated wildlife and farmlife animals), Karen Mothersbaugh (wire trees), Deb Parsons (lampworked glass), Theresa Phillips (gourds, fur), Victoria Stetts (Japanese kusudama blossom balls & origami cranes, Mike Swanger (blown glass), Becky Thomas (pine cones & pottery) and Catheal Weiser (pysanky eggs). Catheal Weiser is the featured artist and has decorated her eggs with some of the details from the L.L. Stearns Department Store bell. Many people remember the bell from their days of shopping at the store which was located on Pine Street in downtown Williamsport.
The museum, located at 858 West Fourth Street, Williamsport, is open Tuesdays through Fridays, 9:30am until 4:00pm and Saturdays, 11:00am until 4:00pm. Admission is charged. For more information about the museum, please contact the museum at 570.326.3326 or visit our website tabermuseum.org.