So last week I put a call out on Facebook to help find Jimmy a buck picture to include in his article. Turns out, we ended up with a couple of extras that I didn't have room for on Jimmy's page. Since I feel kinda bad Jimmy was only able to include one in his article, I figured I would include the others in mine.
I'm by no means a hunter — that's far too much time outside — but that's doesn't mean I can't appreciate a nice buck. Thanks so all my friends who shared their deer with me! I love that y'all all come through for me when I need it.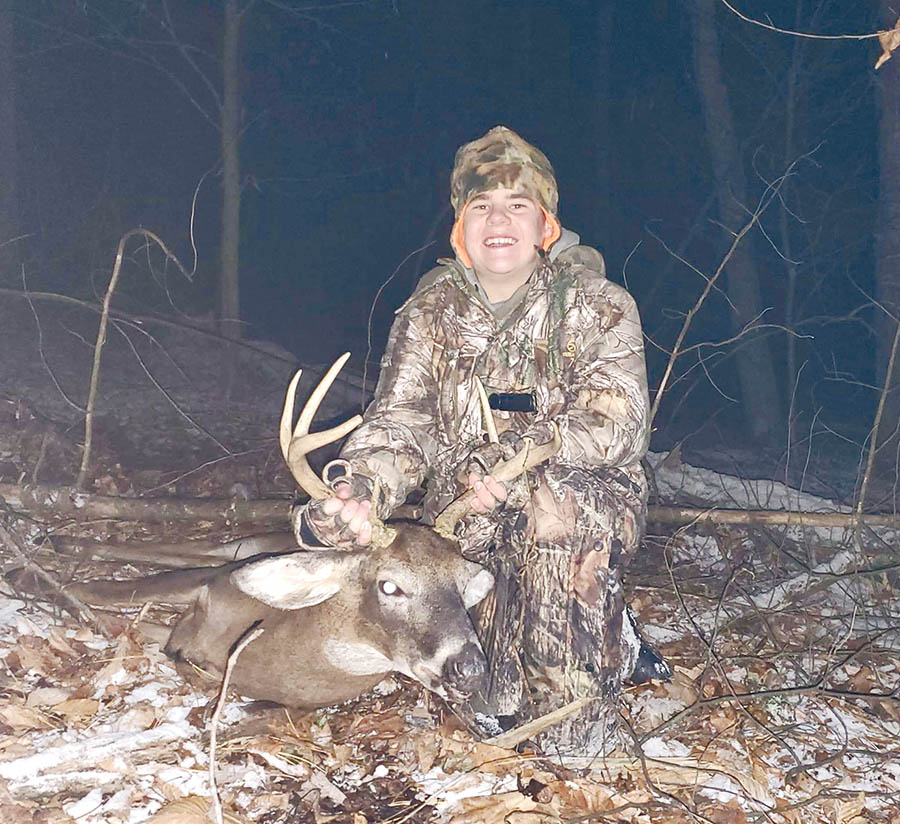 The first pic come courtesy of my friend Shanna. She sent me her cousin Cole's pic. Cole Shirey is 12 and from Cogan Station. He took down a nice 7-point, which just happens to be his biggest buck yet!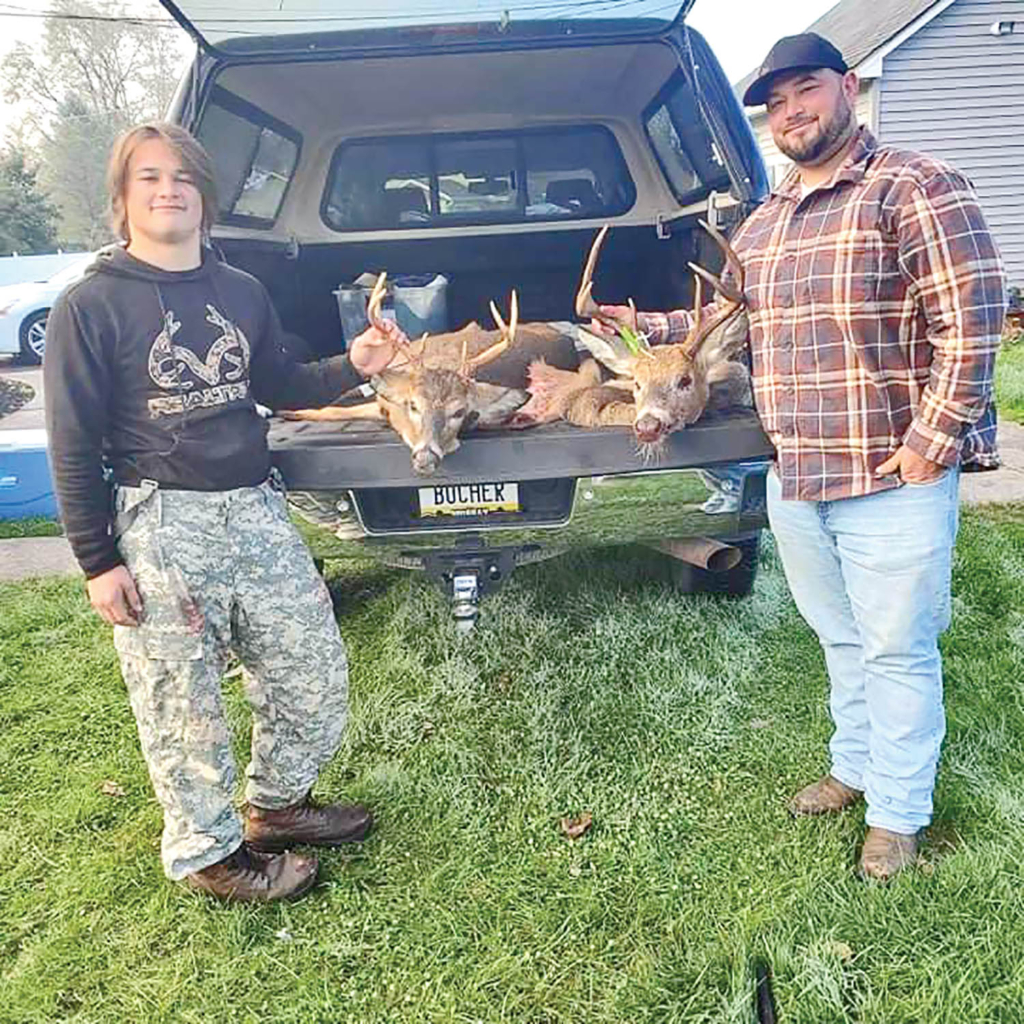 Next up is John Miller and his son Ethan. They are from Selinsgrove and managed to take down a pair of nice 7-points during archery season!
Once again, thanks for sharing with me!
Christmas Fun
Well y'all, it's one of my favorite times of year! The Blaise Alexander Christmas Fun Coloring Contest is in full swing!
Thanksgiving is officially behind us, so now it's time to move fully into the Christmas season! By the time you read this, my tree will (hopefully) be up, and decorating has already commenced! OK, well technically I just bought new Christmas doormats, but that counts!
Nothing says Christmas around the Webb Weekly office like when The Blaise Alexander Christmas Coloring Contest begins! We have entries coming in left and right, and our elves are hard at work. If you haven't heard, every year I bring in elves, straight from the North Pole, to help me out. They are helping judge the entries, along with keeping them sorted by age group, and compiling the list of names to be published the week of Christmas!
We once again brought in a whole new batch of the little pointy-eared imps this year, and they are little overwhelmed with the Christmas fun. I was worried they'd get caught up in all the snow in Buffalo, but they made it! I've already caught them headed toward Candy Cane Lane and I heard that they are looking for a ride to Knoebels for Christmas Through the Grove. I also heard that they were super impressed with the Downtown Christmas Parade last week. Cocoa GlitterCakes, Merry FizzyCheer, and Happy JingleDoodle, are easily distracted so if you see them out and about, please point them back to our office! I've found dangling a Little Debbie Christmas Tree Cake in front of them like a carrot helps to keep them on task. Obviously, Cocoa can be swayed with really good hot chocolate!
This is the 2nd week for the coloring contest, so you have plenty of time to get your entries in. We have LOTS of great prizes from Flyworld, English Model Railroad, Elery Nau, Hooplas, Treasure Castle Playland, Harder Sporting Goods, AMC Theaters, Dairy Queen, Trout Pond Park and Outback Roos! If you need another copy of the contest, check out our Facebook page. It is pinned to the top of the page so you can download and print it out if you need to! The page is also up on our website in a printable form if you need more copies! You can drop them off in the office or mail them to:
Blaise Alexander Christmas Coloring Contest
c/o Webb Weekly
280 Kane St., S. Williamsport, PA 17702
The coloring page and details are on pages 18 and 19.